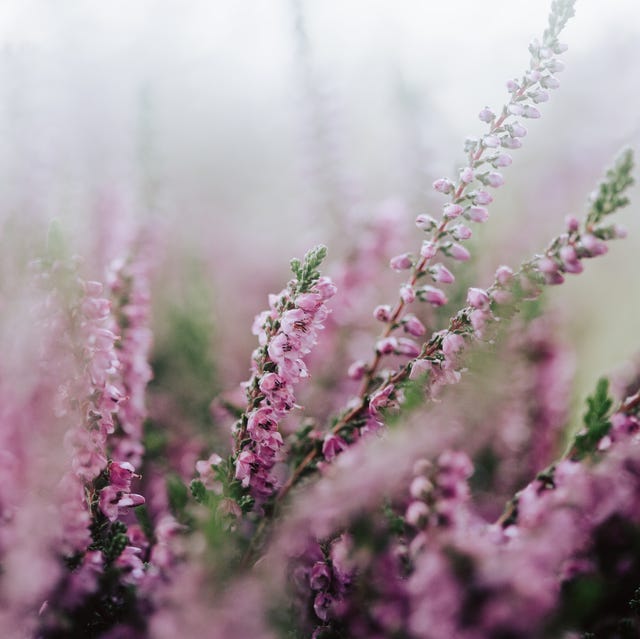 Helaine WeideGetty Images
The cold snap might be back, but the Royal Horticultural Society (RHS) predicts our gardens will burst into bloom with a rush of winter colour.
According to the world famous gardening charity, plants held back by December's cold spell are all now flowering in sync. Witch hazels, winter-flowering honeysuckle, Japanese quince, hellebores, and snowdrops are now in full flower, with the RHS predicting the prolonged display of winter favourites will last well into February.
The unique explosion of colour is thought to be down to the heat and light of last summer, recent above-average temperatures promoting speedier growth, and December's freezing conditions providing the chill that plants need to flower.
"This year has already got off to a colourful start in gardens with plants exploding into flower all at once and riding out what has been a 'see-saw' year in terms of weather," Tim Upson, Director of Horticulture at the RHS, said.
"Although spring has not yet sprung there is already much to see, with the flash of dogwood stems and heady scent of winter-flowering honeysuckle helping to chase the winter blues away and these dramatic displays are set to continue into February."
Last year, salvias and roses flowered up until December in the south when temperatures plunged, with the RHS saying it was an exceptional 12 months for gardens. Meanwhile, the charity also explained that climate change will increase the variability of our weather and cause more frequent extreme weather events, which in turn could disrupt patterns of flowering.
Time to head outside and admire the delights around you…