Your home might not have a large square footage but that doesn't mean it can't look expensive. It's entirely feasible to make a small house look expensive, and an effect like this definitely doesn't demand a big house.
What makes a house look expensive, whatever its size, does demand careful choices, of course, but they can result in a space that feels refined and sophisticated and pleasing to the eye and the sense of touch.
We asked interior designers how they approach small room ideas for an overall, expensive finish.
How can I make a small house look expensive?
Making a small house look expensive relies on thoughtful selection of materials and decor, and the avoidance of anything that makes your house look cheap. These details can create the high-end style you're after. Also crucial is the arrangement of furniture within rooms and the avoidance of overcrowding. Use decluttering tips to ensure you aren't overfilling small spaces. 
1. Create depth for effortless luxe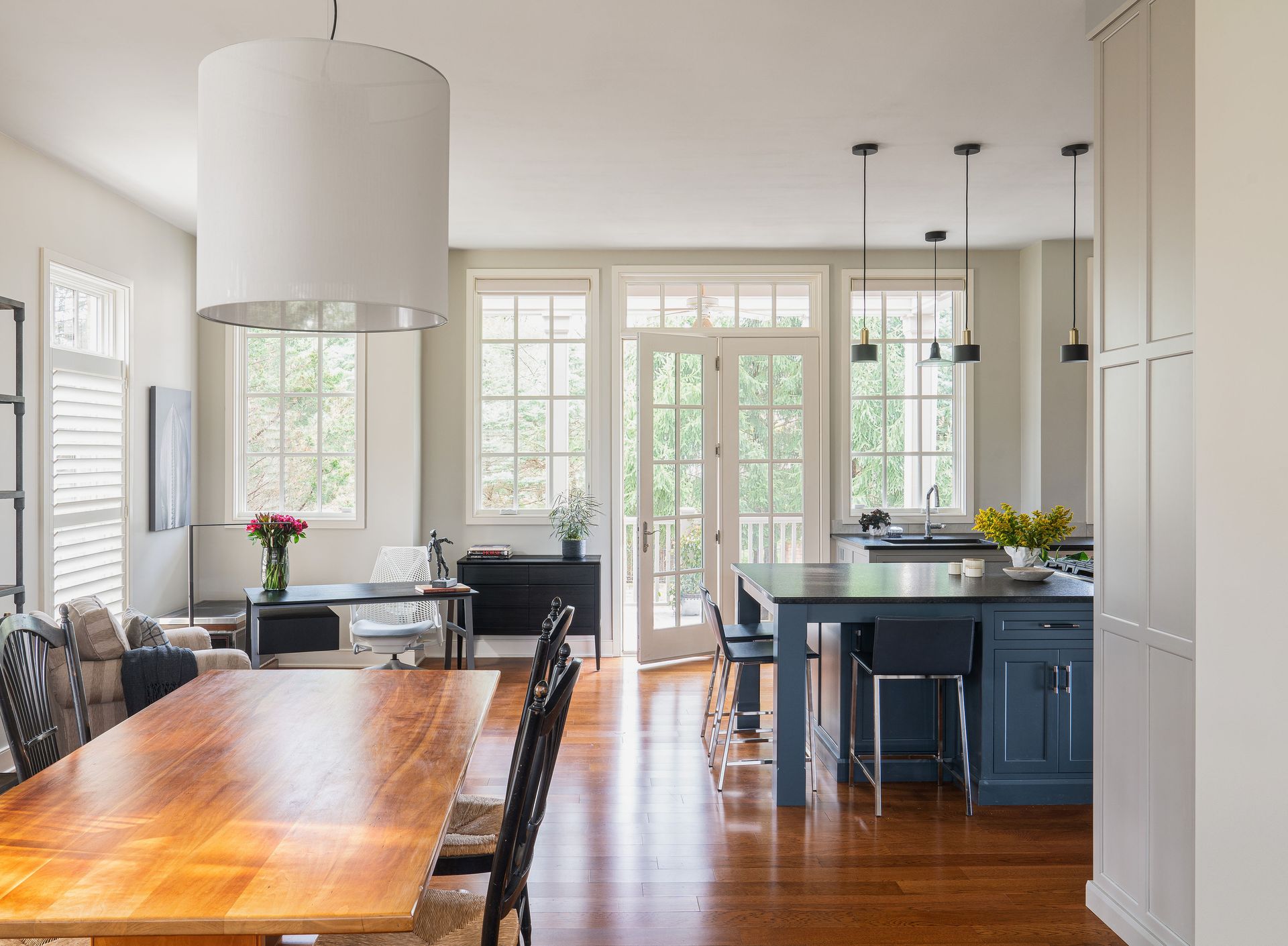 Let's begin room-by-room, because, after all, if you make small rooms look expensive, the overall effect will be incredibly impactful. And this can be done with careful furniture placement. 
'When working in a home with tighter spaces, we find it important to layer in depth and to avoid filling up the space despite how much you want to,' says interior designer Dustin Gerken of Dustin Gerken Design (opens in new tab). 
'One of the most valuable commodities in a residence is floor space. Use the illusion of spatial depth to your advantage by pulling furniture off the wall to add shadow and gradient to the wall behind it. 
'In this example of a shotgun-style single-room townhouse – which is a quintessential small home – we arranged a dining area, informal office space and the kitchen all towards the rear of the large room. We angled the desk slightly, and held it off the wall and corner. 
'We also used a discreet file cabinet that looks like a modern six-drawer lowboy to help with functionality for the space without looking out of place. The lowboy cabinet's tall legs allow the wood floor to remain open and visible underneath it. Despite all of the furniture and the different usages of this single room, note the clear floor space and the effect of effortless luxury.'
2. Think luxury fabrics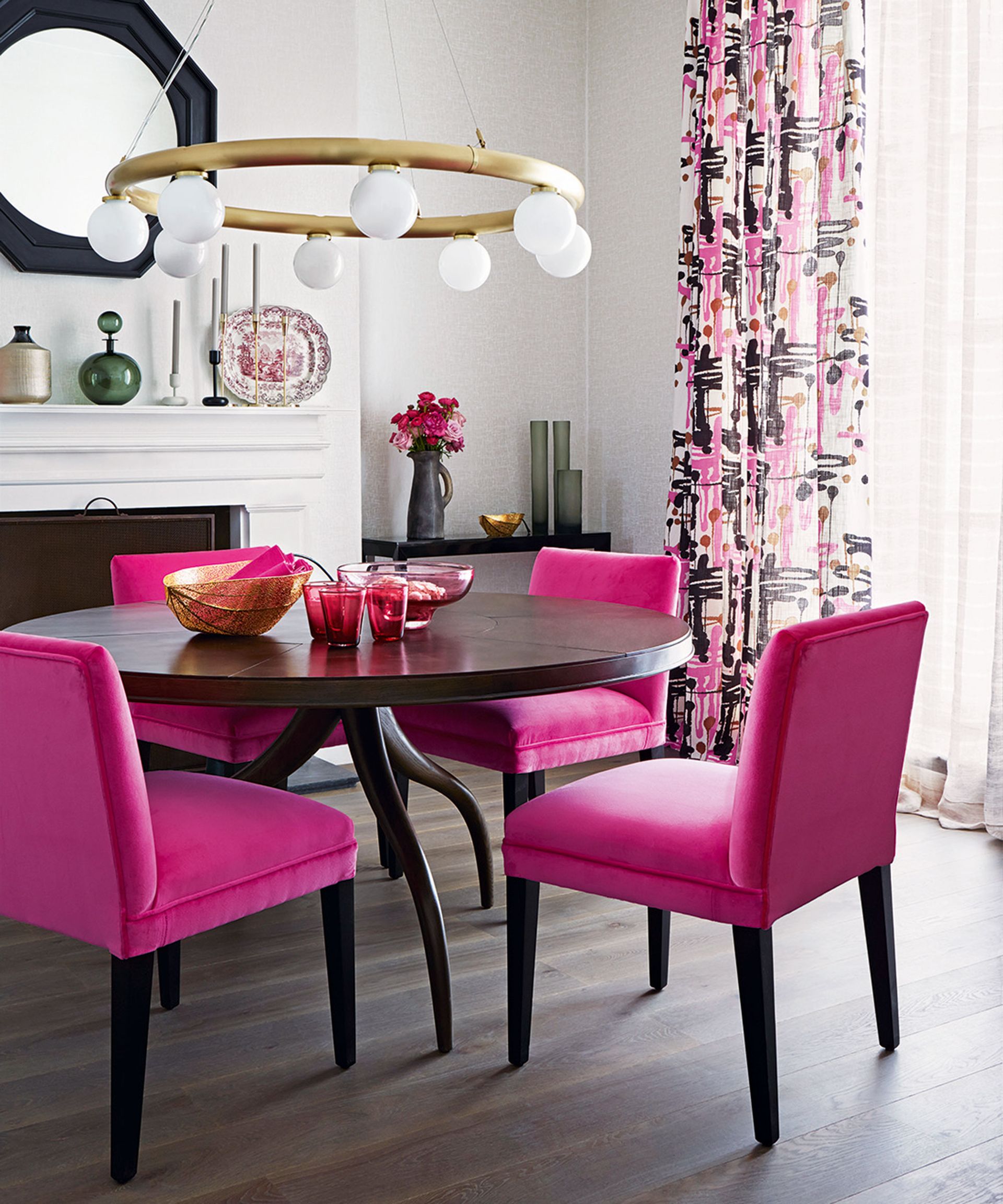 Whether you want to make a dining room or kitchen look more expensive, one noticeable way to do so is with upholstery. This will work to make both small kitchens and small dining room ideas look expensive. 
While the space may just be enough for two, three or four dining chairs or even bar stools, they can still make an impression.
'Chairs are often ignored when it comes to decorating, but they can make a big difference on how your space looks,' explains interior designer Artem Kropovinsky (opens in new tab) of Arsight. 'You can give your chairs a more luxurious look by covering them with velvet or leather fabrics, or by painting them in a bold or metallic color.'
3. Define the periphery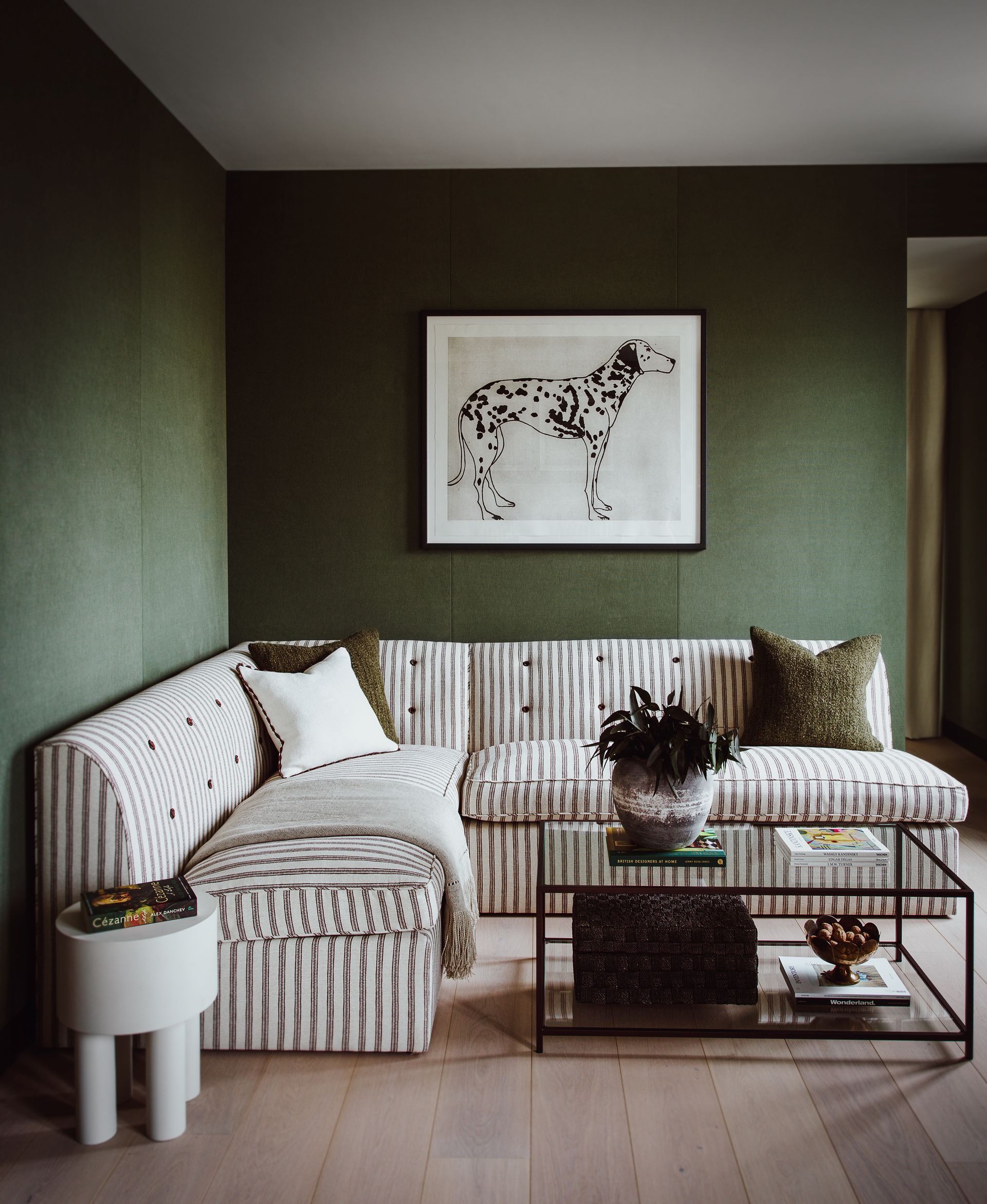 If you want an expensive look in a small house, there's a temptation you should avoid, according to Peter Spalding (opens in new tab), interior designer, co-founder and chief creative officer at Daniel House Club, especially if you are looking for ways to make a living room look more expensive.
'Do not buy one great big sectional for your living room,' he says. 'A room with multiple seating groups may appear more crowded in a photograph, but it feels a lot more luxurious to use. The impression that everyone in the house sits in one direction, eyes plastered to the TV feels inherently cheap. 
There is an exception to this rule, however. 'I think sectional living room ideas are best either in really massive rooms where they can float elegantly, or really small rooms where they totally define the periphery of a space,' he says.
4. Focus on color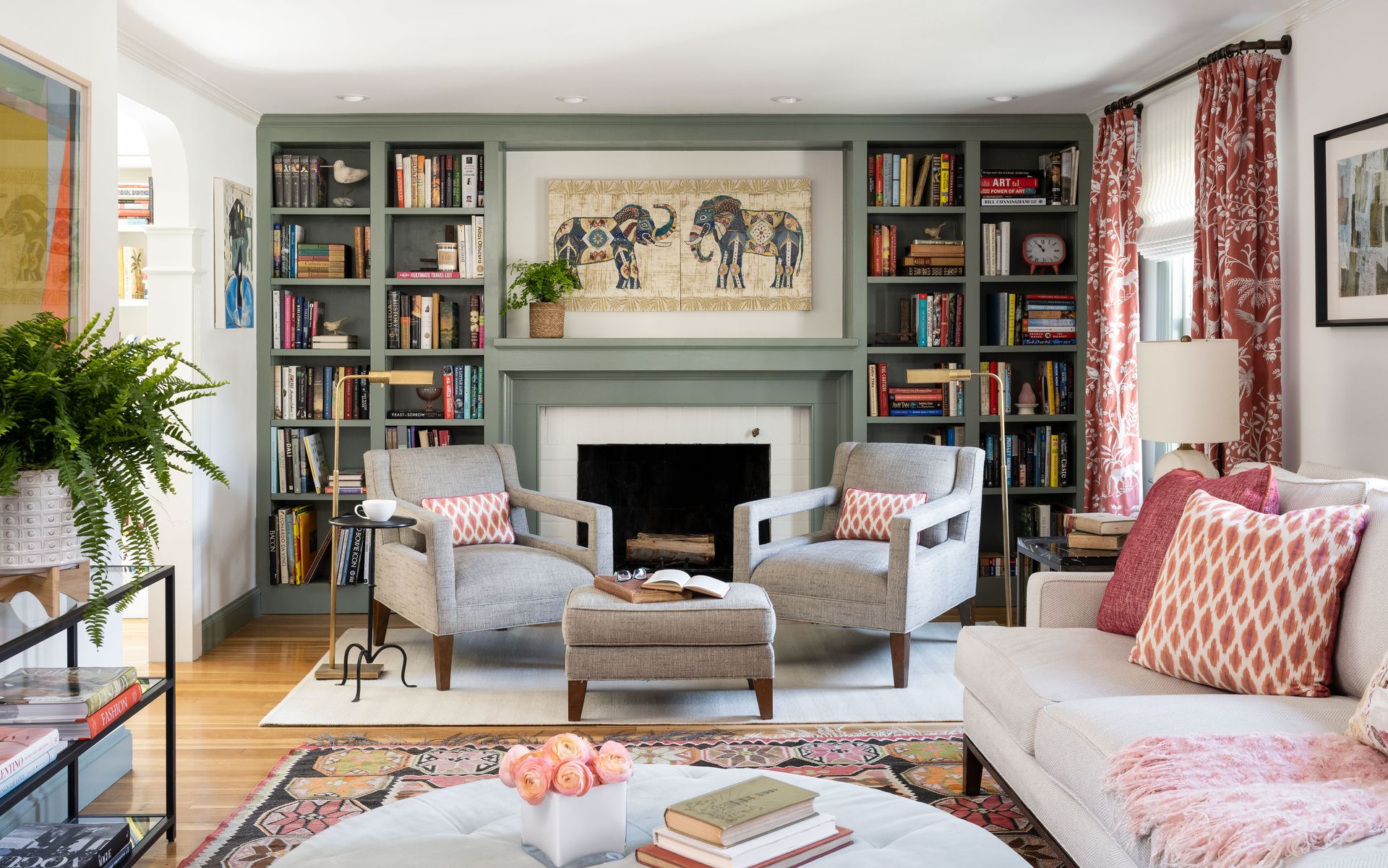 An expensive look demands an airy feel, so how to deliver on this in a small home? Small living room ideas and those for other spaces might focus on decorating with neutrals.
'Neutral colors create a serene and spacious atmosphere that makes your space look bigger and more refined,' says interior designer Artem Kropovinsky. 'You can add some color with accessories, artwork or plants, but keep the walls, floors and furniture in shades of white, beige, gray or black.'
5. Dress windows beautifully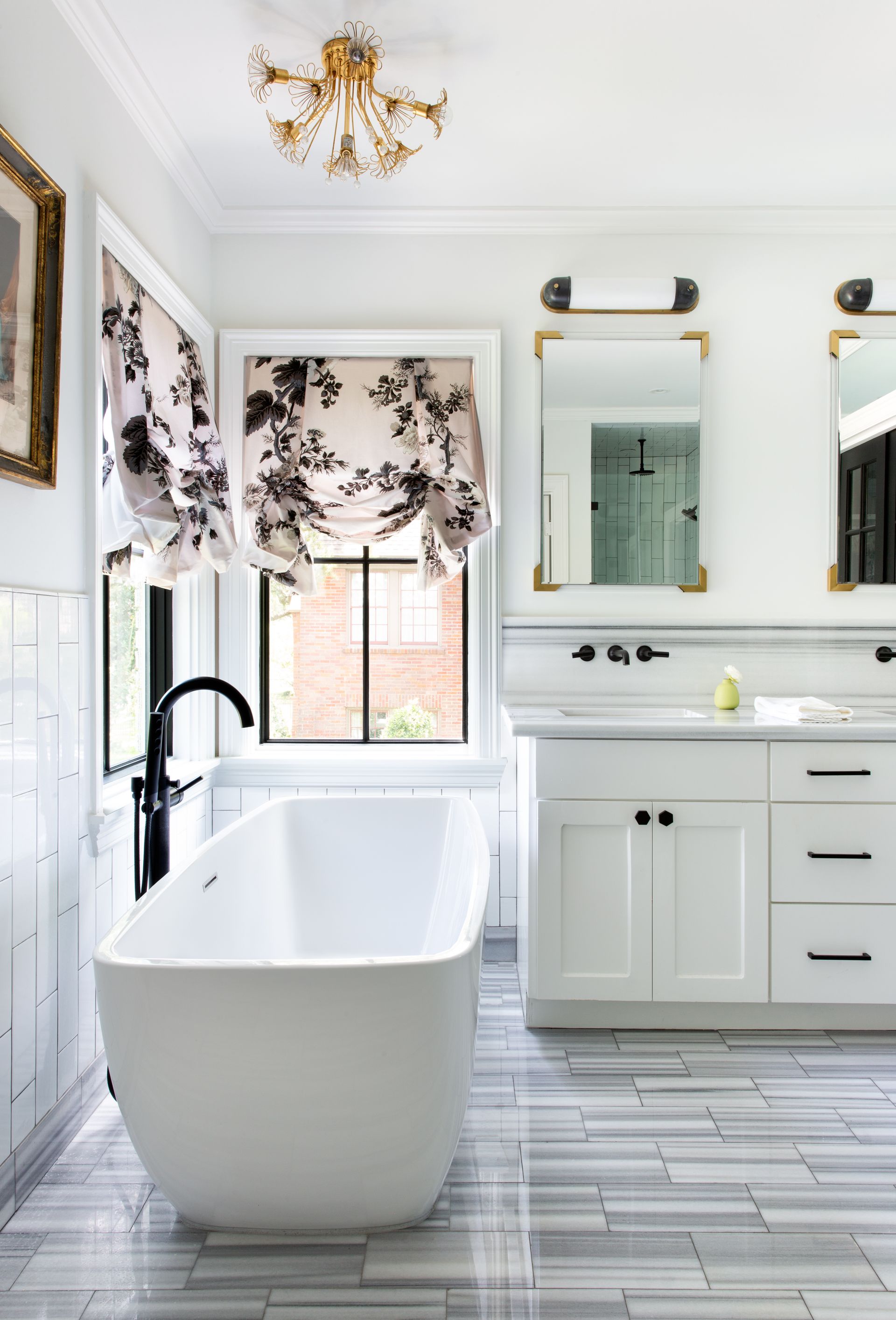 To make a small house look expensive, pay attention to the window treatment ideas. There may not be sufficient room for luxurious floor-length drapes with elegant headings, but don't be tempted to swap in utilitarian treatments instead.
Roman shades offer the soft pleats of drapery to dress up a window but keep the floor area clear for a spacious feel, or where drapes at floor level wouldn't be suitable such as in a bathroom or kitchen.
6. Swap hardware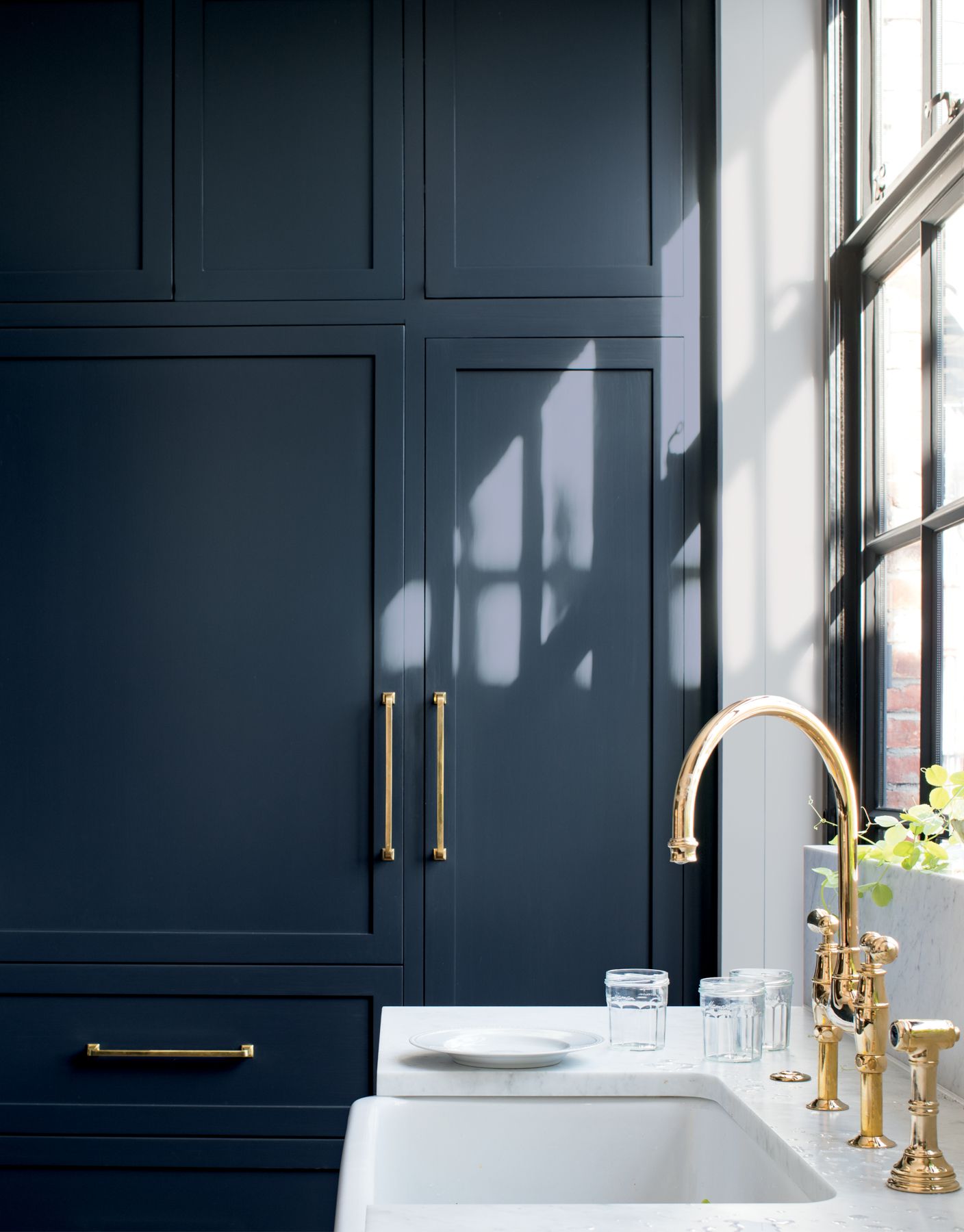 Looking for ways to make a kitchen or bathroom look expensive? Pay attention to details such as hardware. There's plenty of opportunity to elevate small bathroom or small kitchen ideas with your selections as hardware, too, will make its presence felt.
'You can update your hardware by replacing the knobs, handles, faucets or hinges on your cabinets, drawers, doors or sinks with new ones that match your style,' says interior designer Artem Kropovinsky. 
7. Opt for subtle impact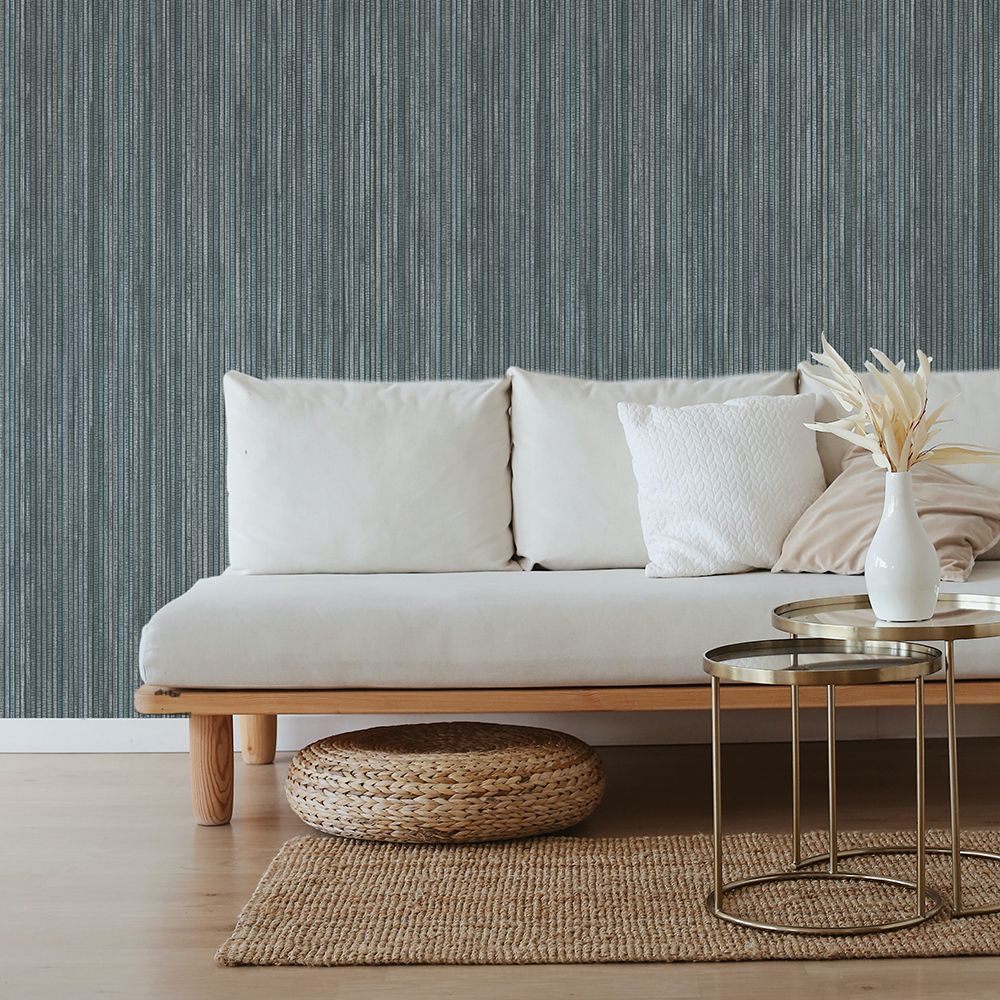 Wall decor ideas can bring upscale style to a compact home. 'The key to making a small home look expensive is to incorporate subtle yet impactful design elements,' says Jennifer Matthews (opens in new tab), co-founder and CCO at Tempaper & Co.
'Our textured grasscloth removable wallpaper is a nice example of this because it's an easy way to add color and visual interest in a way that's not too overpowering for the small space. Upon closer look, the textured detailing and metallic finish are pleasant surprises that create a sense of elegance and sophistication, which will elevate the space overall.'
8. Invest in art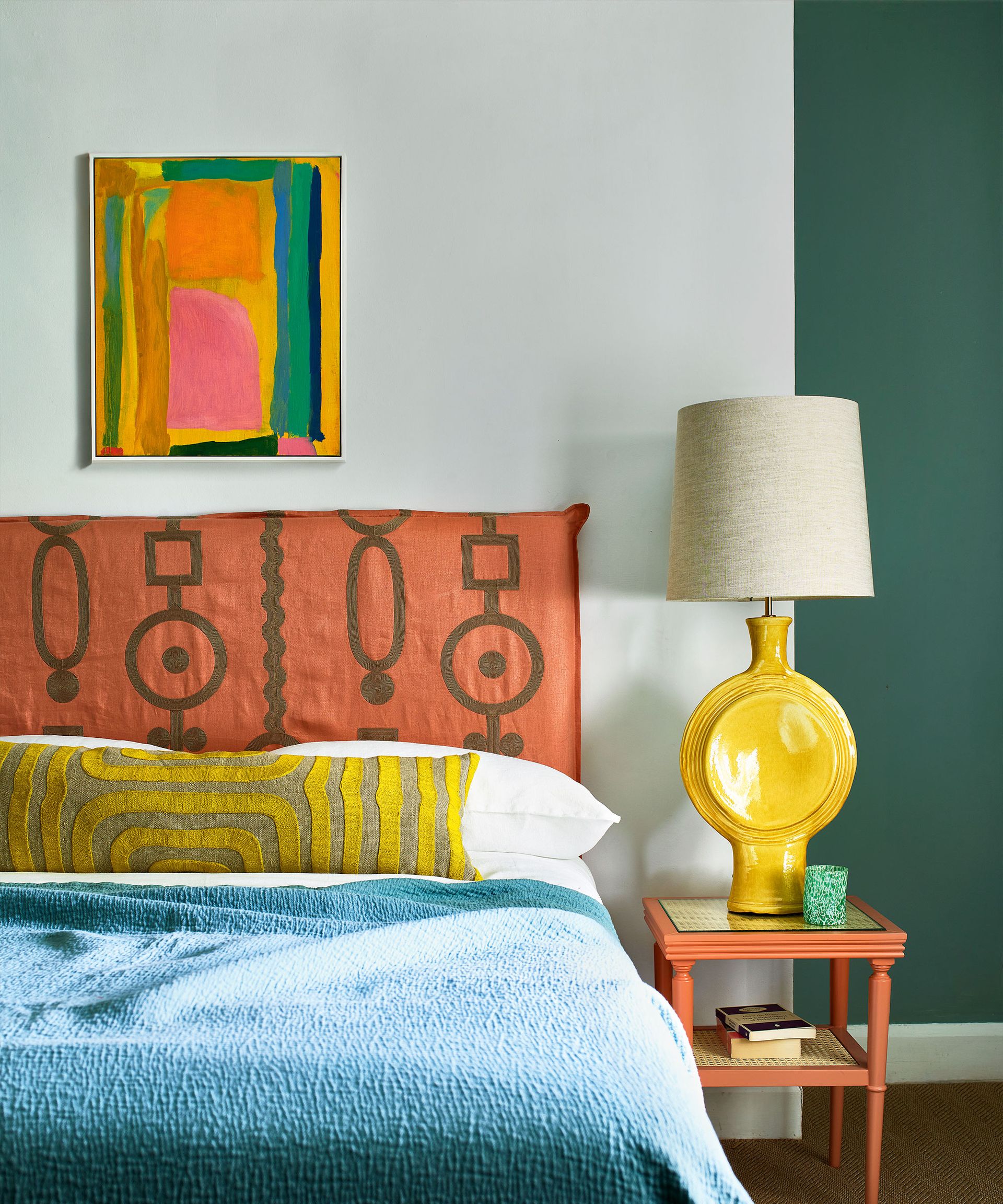 Don't be afraid to dress up the walls of a small home with art – it needn't make the rooms feel cluttered with the right hanging arrangement. Here, the bold artwork is hung low enough to be associated with the upholstered headboard and lamp base, creating a hit of color against the space-stretching neutral wall.
'You don't have to spend a lot of money on art,' points out Artem Kropovinsky. 'You can find affordable pieces at thrift stores, flea markets or online platforms.'
9. Be smart about scale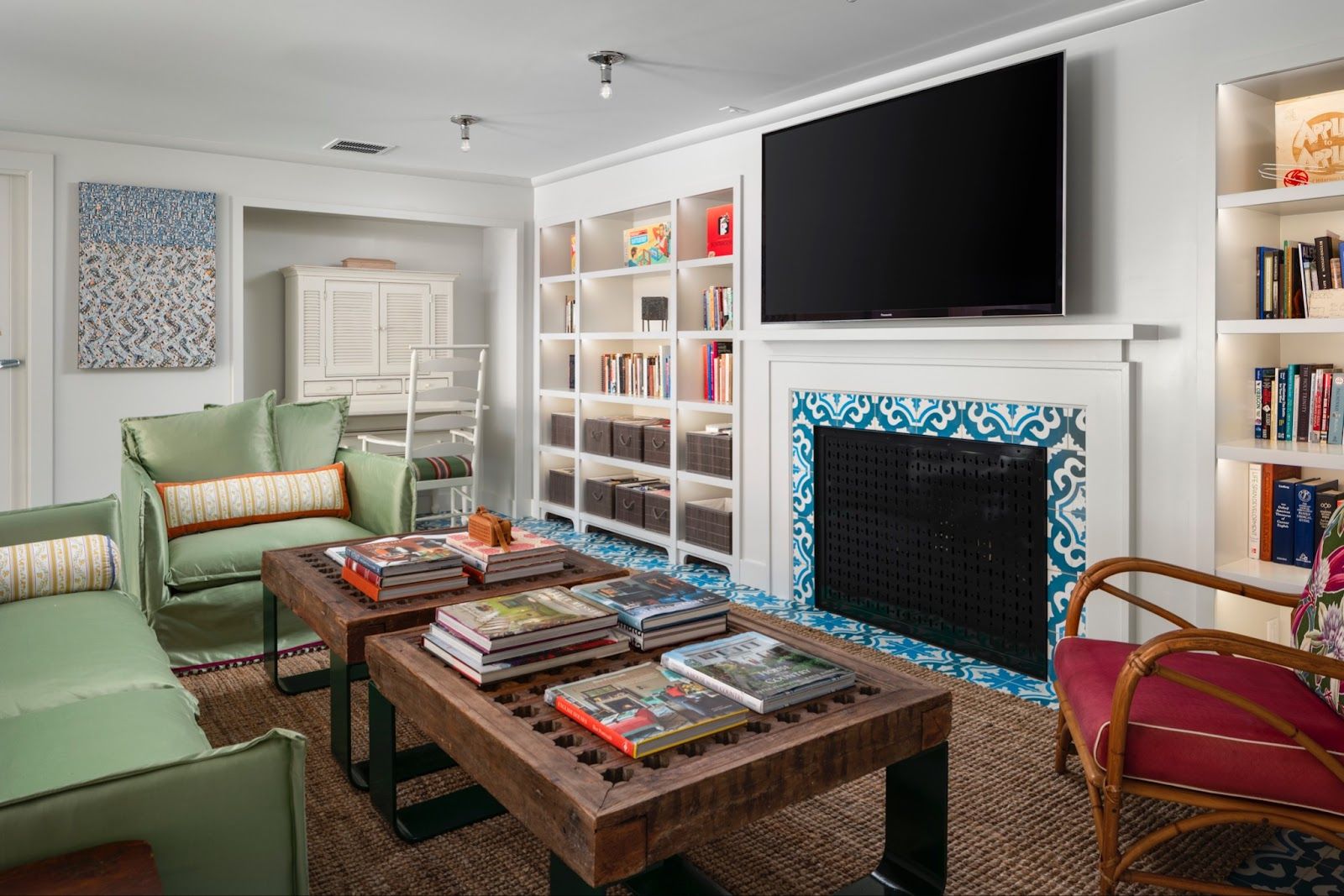 'The best way to make a small house look expensive is to be smart about scale,' says interior designer Peter Spalding. 'If your little house has low ceilings, embrace their lowness. Use crown moldings with profiles that look like they are bearing the weight of the ceiling. Apply shallow rough hewn beams and integral plaster to the ceiling as you'd find in old cottages of England. Give the place a sense of lineage.
'In this basement room, we used a hefty quarter round molding, rather than something more skyward, to embrace the low ceiling. The client wanted a fireplace, where none existed, so we used the opportunity to introduce built in bookcases and conceal some low-hanging ductwork, too.'
10. Choose statement lighting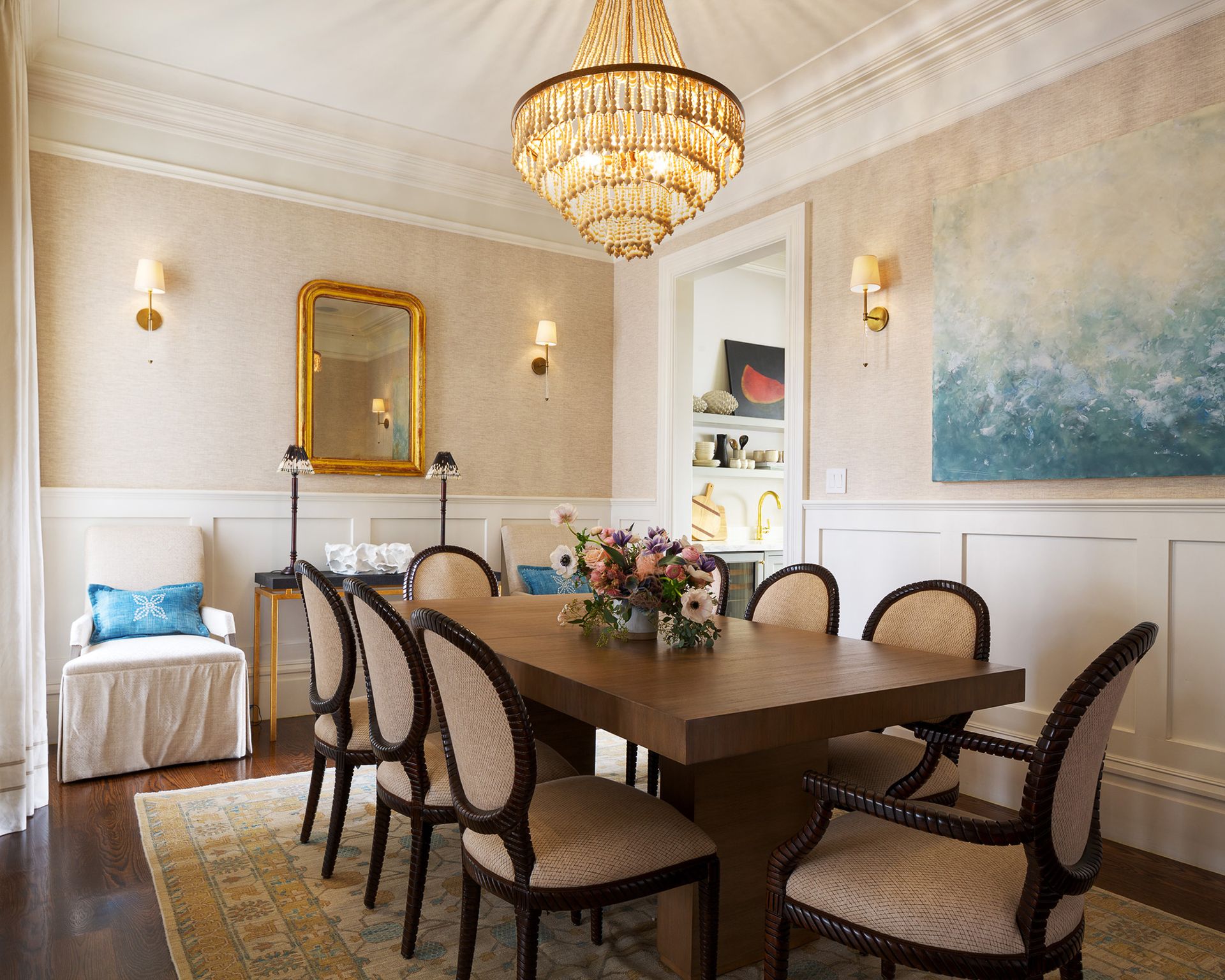 Tempted to choose unobtrusive lighting for a small house? For an expensive look, be bolder. The beaded chandelier in this San Francisco home is a fabulous focal point in the dining room because of its proportions and its beautiful detail.
If your style's modern, go for a contemporary take on the chandelier instead: these designs use interesting materials and elegant shapes to create a showstopping design.
11. Don't neglect the exterior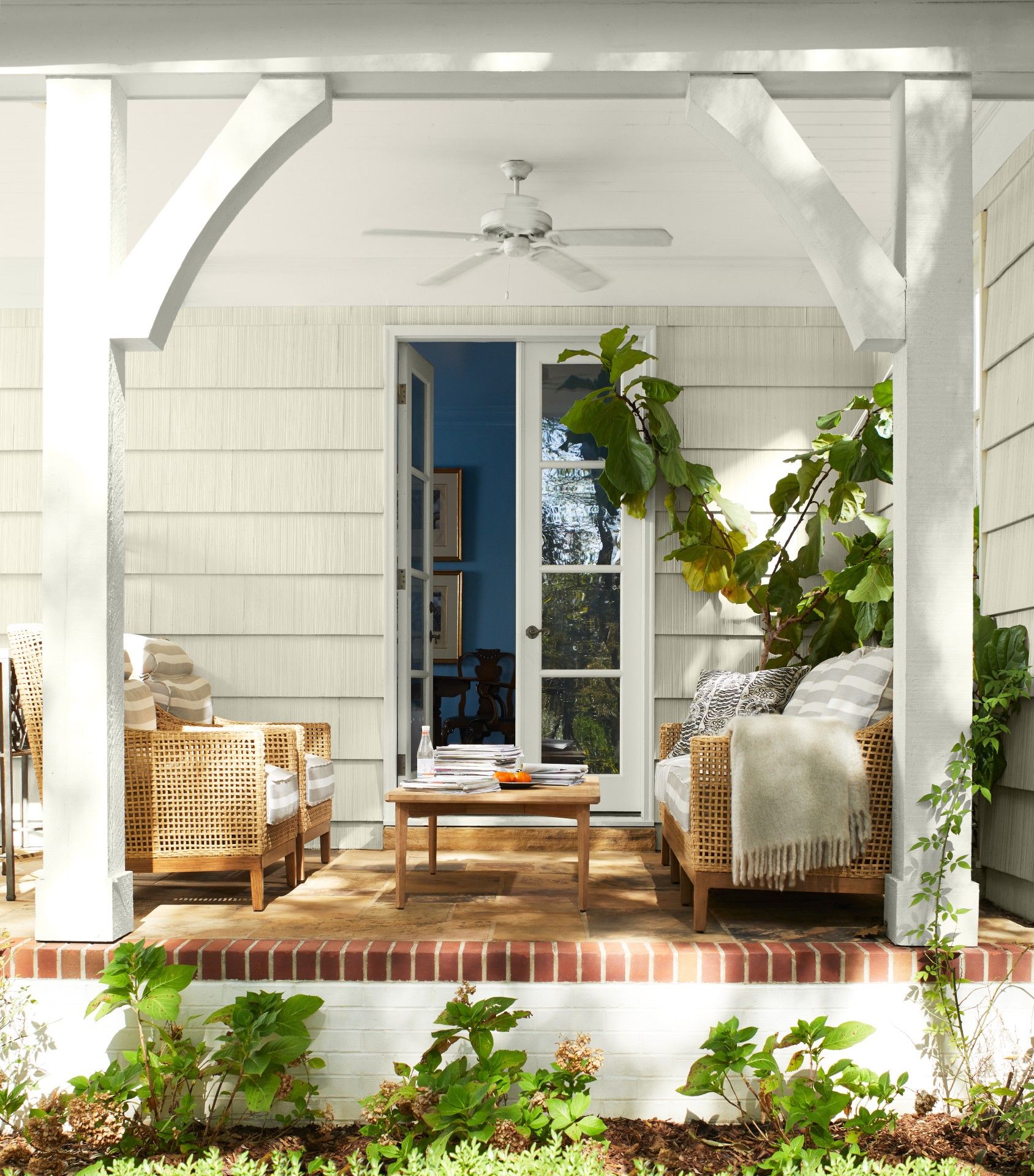 'It's important to make the exterior of your house look expensive to boost its appeal,' says Lucy Searle, Editor in Chief, Homes & Gardens. 'Not only to does it improve its curb appeal, it offers promise of what's inside. You can't make a small house look more expensive without addressing anything outside, front and back, that is ruining that appeal. 
'And don't forget, if your motive is to attract higher offers from buyers, you must find ways to make your entryway look more expensive, too, since that is the first space visitors see.'
Lucy Searle has written about interiors, property and gardens for over 30 years, starting within the interiors departments of women's magazines before switching to interiors-only titles in the mid-1990s. In 2018, Lucy took on the role of Global Editor in Chief for Realhomes.com, taking the site from a small magazine add-on to a global success. She was asked to repeat that success at Homes & Gardens, where she has also taken on the editorship of the magazine, which is the UK's oldest interiors magazine at 103 years old. Lucy is a serial renovator and also owns rental properties in the UK and Europe, so brings first-hand knowledge to the subjects she oversees.
FAQs
How can I make small home decor look expensive?
To make small home decor look expensive, create difference. 'Do not make every room the same color,' says Peter Spalding, interior designer, co-founder and chief creative officer at Daniel House Club.
`It is tempting to feel this is a sophisticated choice. It's not. As you plan your house, order samples of materials you think are pretty. Keep them together and move them around to different lighting conditions. Maybe they are all similar in color or maybe they are quite diverse. Either is fine, so long as they are coherent together, like the words of a sentence. Colors derived from these materials will form the basis of your story as you move through the house. Have a nice balance between swathes of paint, paper, stone and wood.'
How can I make my small house look elegant?
To make a small house look elegant, first clear out any clutter. Crowded rooms will never make the grade. 
It's worth investing in quality hardware and flooring with lasting style in a small home: hardwood is a top option. Add crown molding to create architectural detail in rooms, too.
Dress windows to create softness and detail. Light drapery won't create bulk in small rooms. Avoid curtains that finish on a windowsill or just below if furniture placement or a lack of floor area means full length drapery won't work. In this case Roman shades are the elegant solution. 
Key to making a small house look expensive is decluttering and addressing layout problems. This may mean removing furniture that is too large, or paring back on furniture you have held on to but don't have the space for. Next, look to finishes: beautifully decorated surfaces, from walls to floors to furniture, often adorned in natural rather than synthetic materials, will always make a space look more expensive, whatever its size.