When you walk into a nursery or garden center this time of the year, it's exhilarating — you look around at all of the flowers and feel that the possibilities are limitless. Visions of flowerbeds beautiful enough for magazine covers fill your head.
When it comes to flower gardening, thoughtful planning, carefully considered plant choices and well-prepared garden beds will produce the best results. Many a gardener's enthusiastic spring efforts have turned into summer disappointment and burdensome maintenance chores.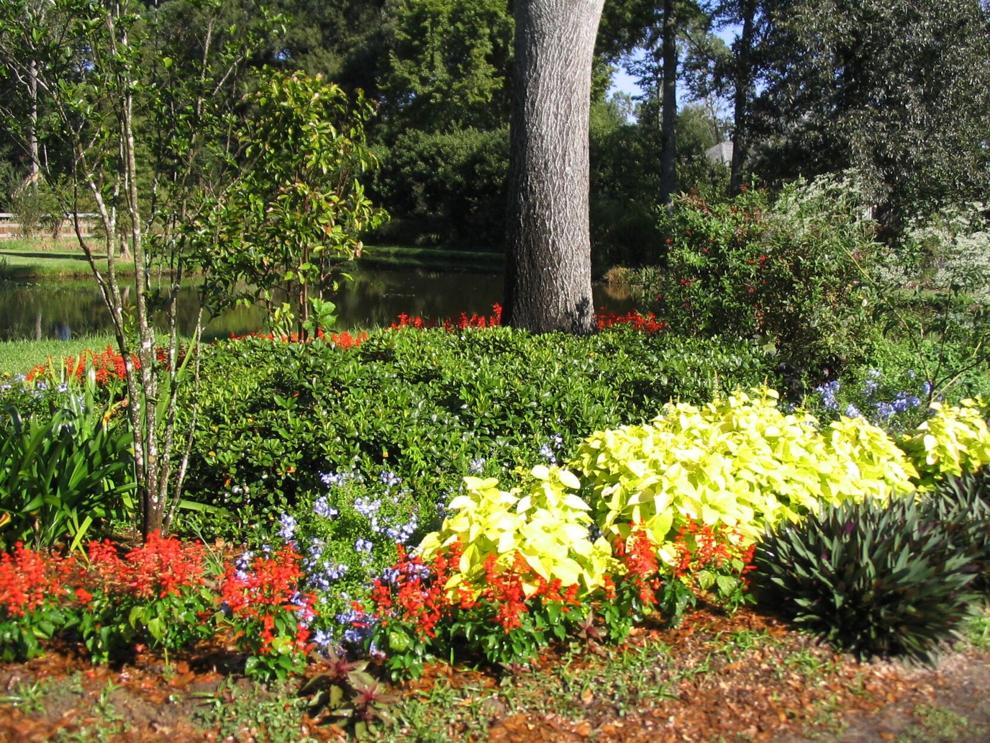 Look at me! Look at me!
Keep in mind that flowerbeds are among the highest maintenance areas in your landscape.
Colorful flowerbeds are prominently placed in the landscape and are meant to be noticed. If they are not properly maintained, these plantings become eyesores that can detract from the appearance of the landscape.
MAINTENANCE: Plan the number and size of flowerbeds so that the maintenance they will require can be carried out — not just in spring, but through the intense heat of summer. Do not plant more beds than you have the time, physical ability or inclination to devote to their upkeep.
THE NUMBERS: Before you go to the nursery, look at the size of the beds to be planted (length and width) and try to estimate how many plants you will need to buy for each bed.
On average, bedding plants are spaced about 8 inches apart (the distance is measured from the middle of one plant to the middle of the next plant). But check the plant tags that indicate size and proper spacing.
Keep a record of how many plants are used in a bed to the next to make this easier next season.
COLORS: Also, think about a color scheme. Just as you would for an interior room of your house. Don't plant a flower garden with every color you can get your hands on. The results will be just as chaotic in a flowerbed as they would in your living room.
It's actually best to think about the colors you want to use and their placement in the landscape before you go to the nursery.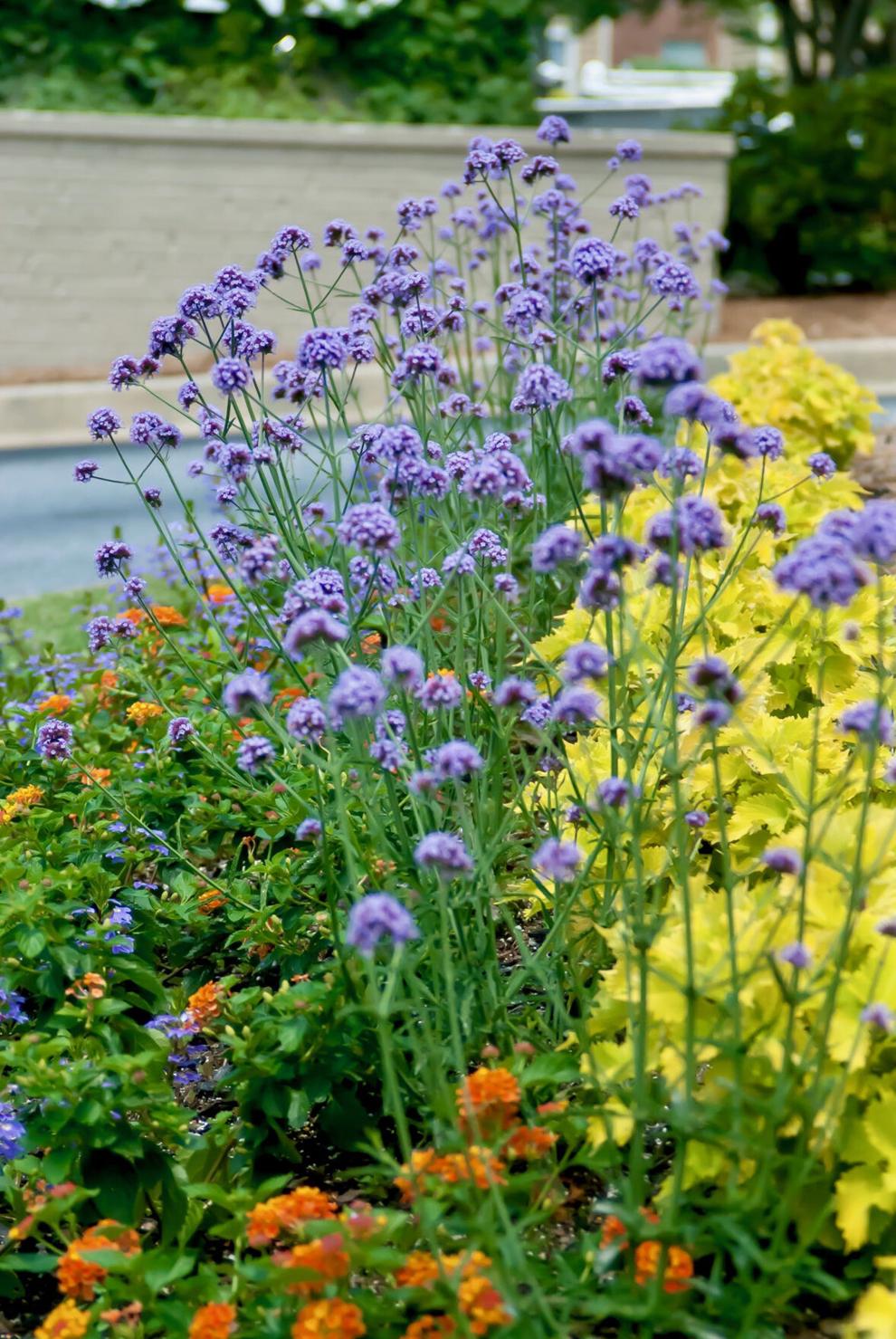 Here are a few guidelines: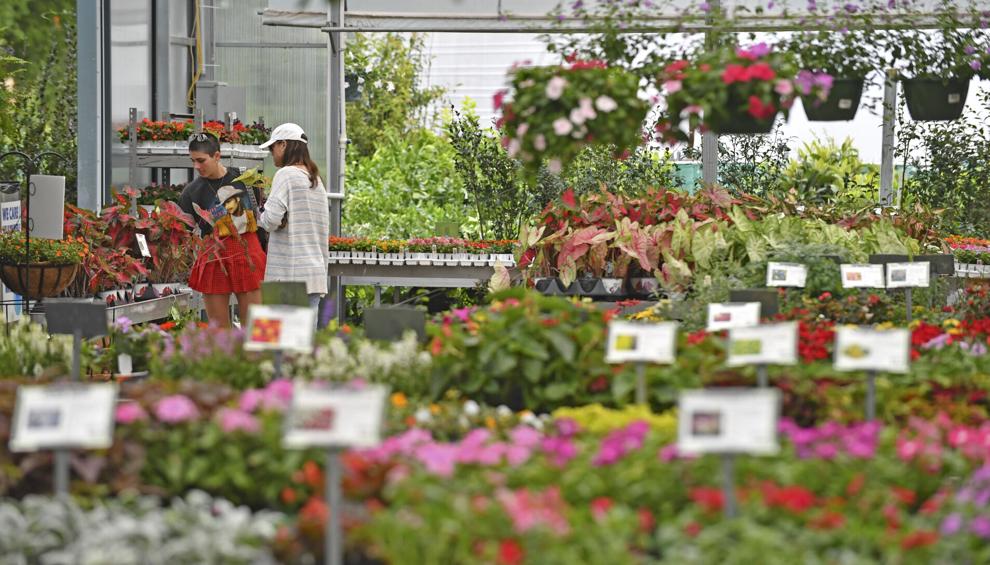 Narrowing the field
HEAT: Choose bedding plants that will tolerate the extreme heat of the coming summer and have the stamina to bloom through our long warm season. Some summer bedding plants are actually tender perennials grown as annuals — and they have increased stamina over true annuals.
LIGHT: Evaluate the light conditions of the beds you are planting before you go to the nursery. Choose plants that will do well in the location where you intend to plant them, whether sunny (6 to 8 hours of direct sun) or shady (2 to 4 hours of direct sun or abundant dappled light).
HEIGHT: Check the labels on the plants you consider using for how tall they will grow, as this is very important to how you will place them in the bed. It's not unusual for bedding plants to exceed the size on the tag in our area due to our long growing season and fertile soils.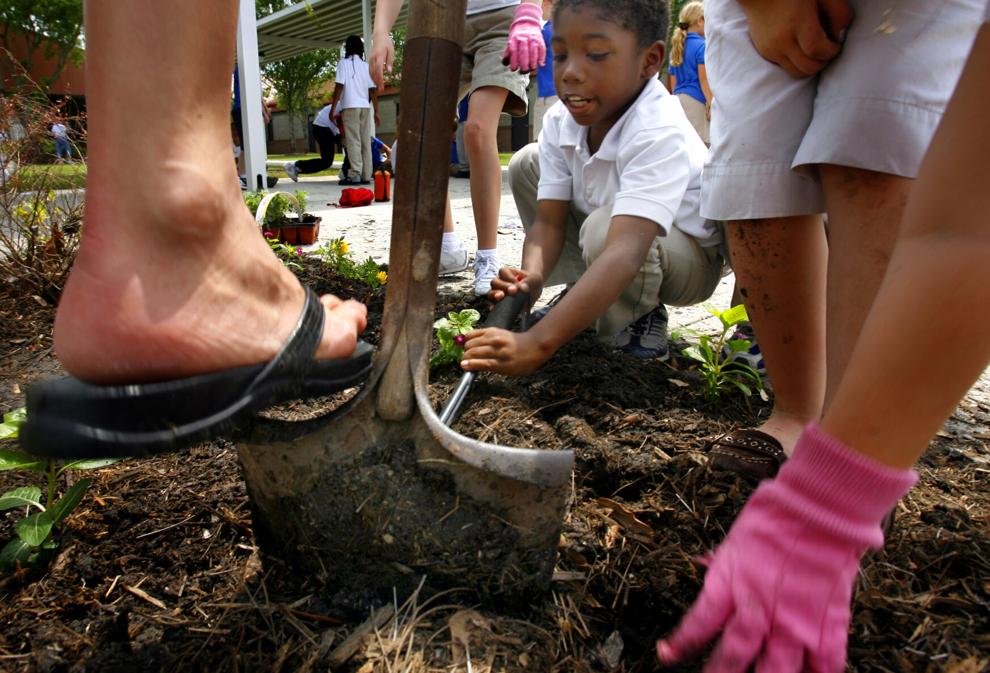 Making the beds
The performance of bedding plants in your landscape depends a lot on how well you prepare the beds before planting. There are just a few key steps, but they are important.
REMOVE WEEDS: When hand weeding, make sure you remove the roots, especially for tough persistent weeds like bermudagrass, dollarweed, oxalis, nutsedge or torpedograss.
A good alternative to hand removal is to spray the weeds with glyphosate 10 to 14 days before planting (Eraser Grass and Weed Killer, Roundup, Killzall and other brands). This herbicide will kill the tops and roots of weeds, and you can prepare and plant the bed when they are dead. Do not get it on the foliage of desirable plants. Herbicidal vinegar is an organic option, but it does not kill the roots of perennial weeds.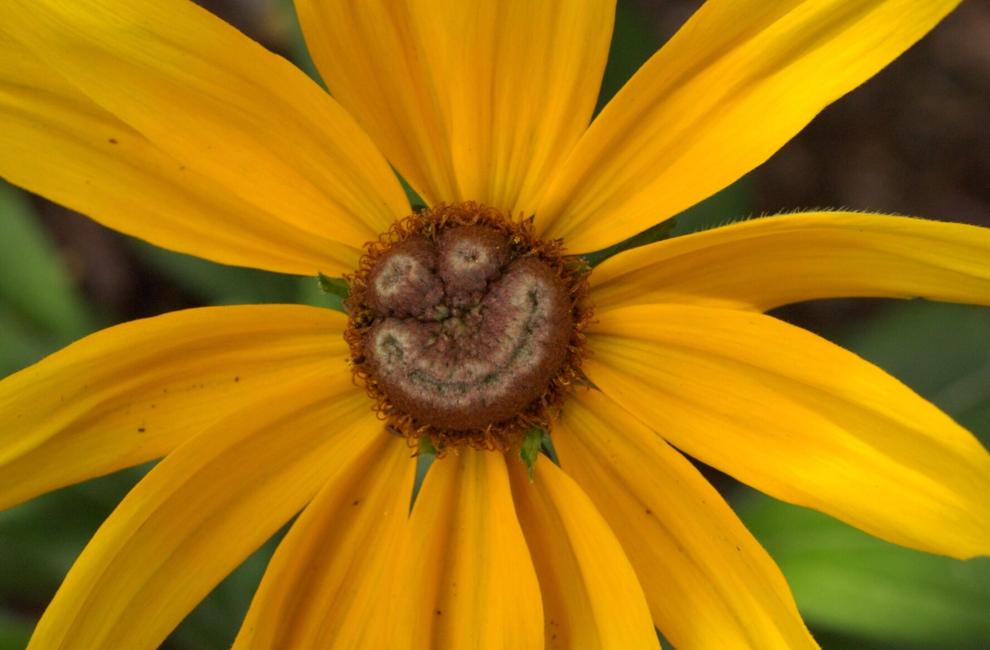 TURN THE SOIL: Use a shovel, spade, garden fork or tiller, but make sure you dig down at least 8 inches deep. It's easiest to do this when the soil is damp, but not wet.
ADD ORGANIC MATTER: Spread a 2- to 3-inch layer of organic matter such as homemade or purchased compost or aged manure over the area. Get this at the nursery when you purchase your bedding plants, if you need to. Sprinkle with a general-purpose fertilizer following label directions. Then, thoroughly incorporate the organic matter and fertilizer into the bed.
EVEN IT OUT: Rake the bed smooth and firm the edges. It should appear slightly raised. This is good as it improves drainage.
PLAN & PLANT: Lay out the individual plants at the proper spacing and arrangement you desire, then plant them.
It's tempting to plant the young, small plants too close together in order to make an immediate show, not appreciating how large they eventually will grow.
Ideally, the plants should grow together at maturity, completely covering the soil without excessive crowding and competition. Make sure you plant the transplants into the bed no deeper than they were growing in their original containers.
MULCH: This is very important to minimizing your future maintenance. The mulch suppresses weeds, maintains soil moisture, and keeps the soil in the loose condition you worked so hard to achieve. A 2- to 3-inch layer of leaves (oak leaves are great), pine needles, bark mulch or almost anything along those lines will work well.
WATER: Water thoroughly to settle everything in.
Flower gardens add so much beauty to our landscapes. Don't forget that colorful bedding plants can also easily be grown in containers to brighten patios, porches and decks.
WHAT TO PLANT
Here are some suggested warm-season bedding plants for our area. Tender perennials that have added stamina to last the summer are marked with an asterisk.
They can bloom for more than one year here if mild winters occur.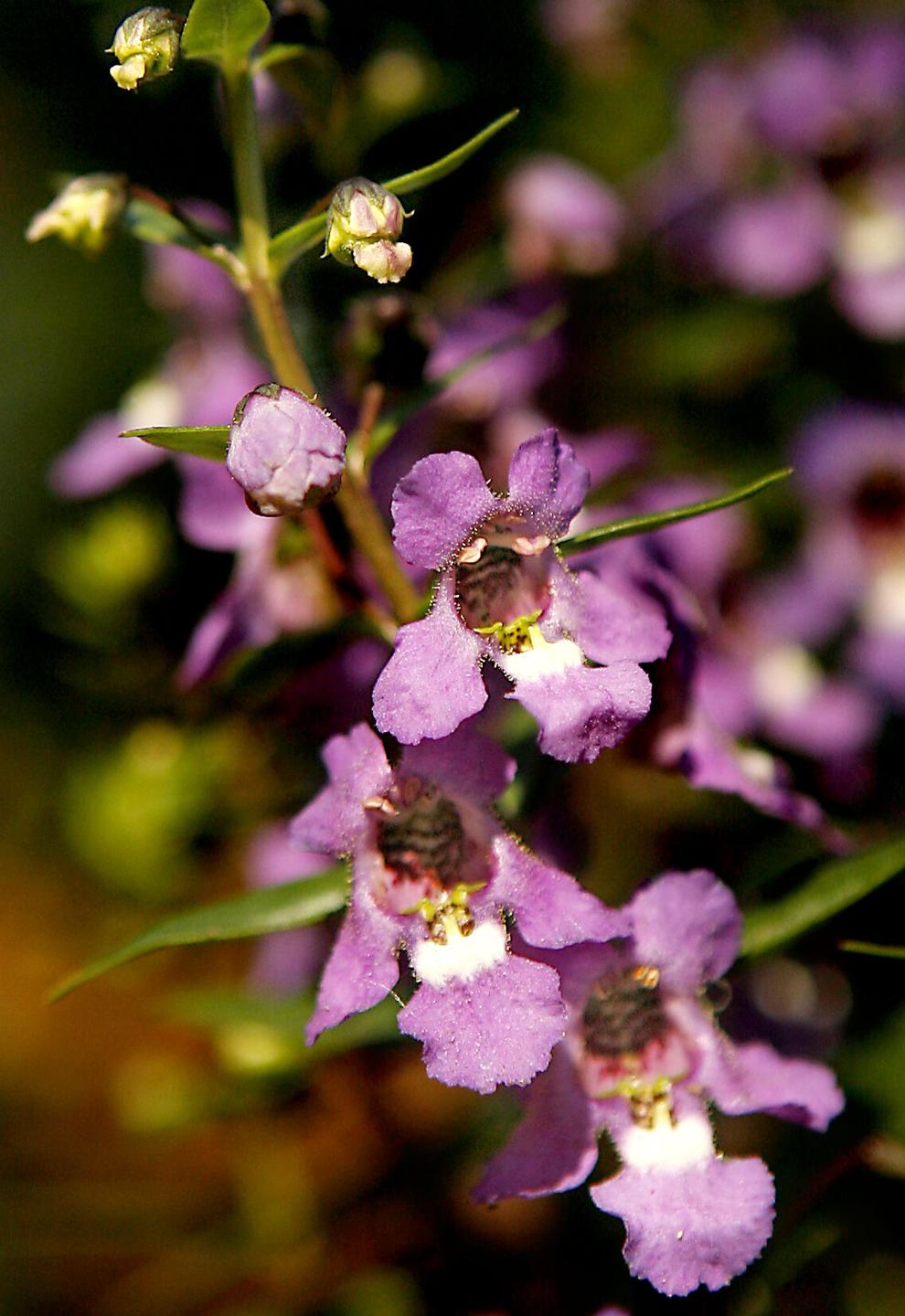 SUN TO PART SUN: ageratum, amaranthus, angelonia*, balsam, blue daze*, celosia, cleome, coleus (sun-tolerant types)*, coreopsis, cosmos (yellow, gold and orange flowered types), dusty miller*, gaillardia (short-lived perennial), gomphrena, lantana*, marigold,
Melampodium, narrow-leaf zinnia, ornamental pepper*, periwinkle*, pentas*, portulaca, purslane*, rudbeckia (Goldsturm is a long-lived perennial), salvia*, scaevola*, sunflower, SunPatiens*, tithonia, perennial verbena (hardy perennial), zinnia (Profusion and Zahara perform best).
PART SHADE TO SHADE: balsam, begonia*, browallia*, caladium (perennial tuber)*, coleus*, impatiens*, pentas*, salvia*, torenia (Kauai series).