Most of us don't have the time or luxury to plan our garden from scratch. We inherit the outdoor space when we move into a house, then tackle any changes and new garden ideas on a project-by-project basis. That's great for allowing our garden to evolve with our lifestyle, but it's also an easy way for garden design mistakes to happen. 
We might put in a patio that doesn't get any sunlight, plant flowers in soil that doesn't suit, or create a high-maintenance space when we'd rather be relaxing on a lounger.
We spoke to garden experts to find out the common mistakes we make when planning a garden, and the fixes that can transform our outdoor space. If you're guilty of a few of these garden mistakes, don't despair – it's an opportunity to make a change that truly personalises your plot.
'I have had to see my garden mistakes as learning, otherwise the discouragement can mount up and prevent future ideas and enjoyment,' says Rosie Fyles, head of gardens at Chiswick House & Gardens (opens in new tab). 'And remember, most plants can always be dug up and moved in the autumn if you've planted them in the wrong place!'
The most common garden mistakes – and how to fix them
1. Putting the patio in the wrong place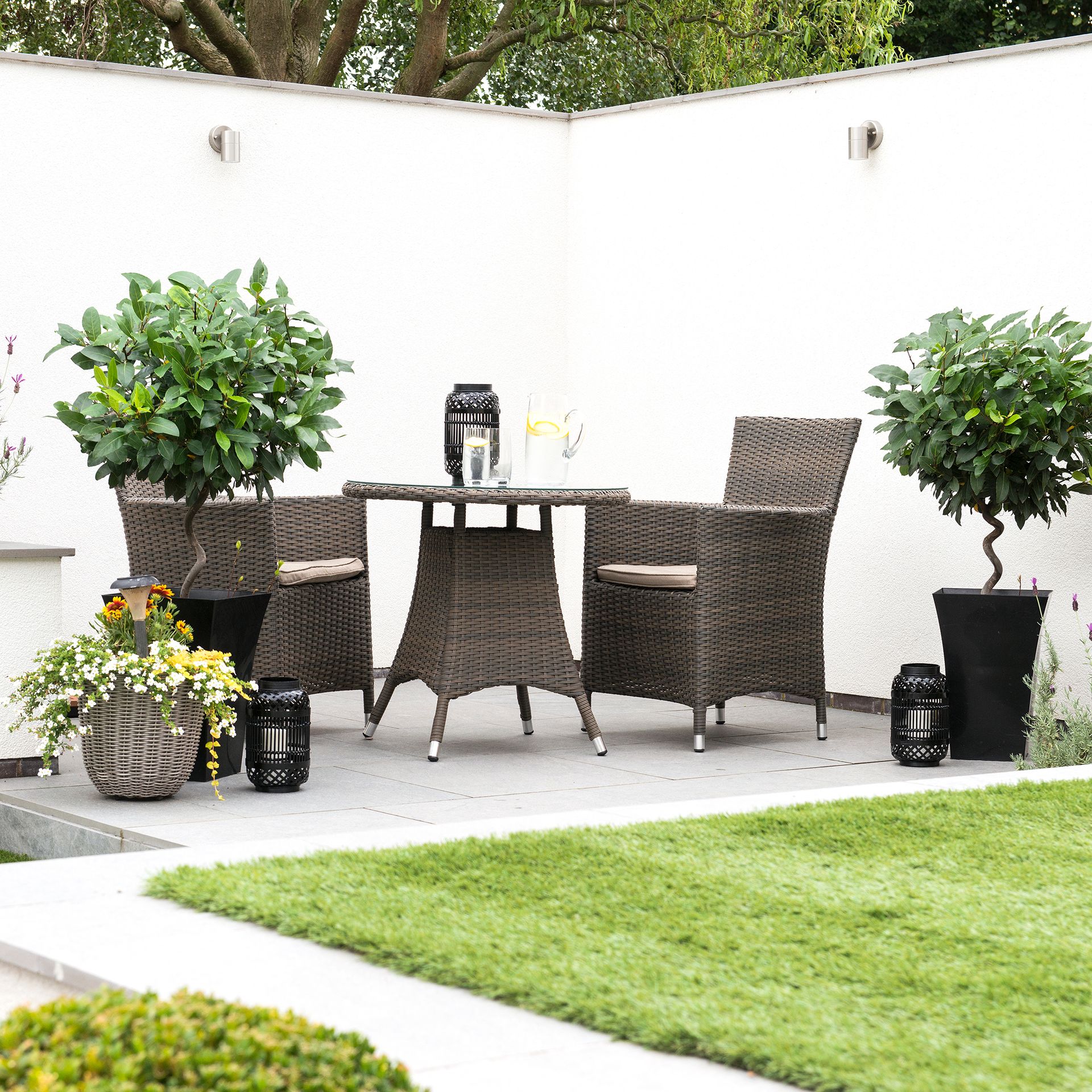 When planning a patio, terrace or decking, the go-to location is generally directly outside the back of the house – but the obvious choice for your patio ideas isn't always the best one. Moving the terrace to a different part of the garden, even if it's further from the house, may actually mean you use it more.
'You need to take account of the light conditions and the views from the house out onto the terrace area,' explains James Scott, MD and principal designer at The Garden Company (opens in new tab). 'Does the proposed area capture the light at the time of day when you want to use it? If not, you can locate the terrace at a distance from the house, where the views and light conditions are better. You can use paths and planting to create a "journey" from the house to the patio.'
Whatever it's position, you'll need to be sure the scale of your patio or decking suits the size of your garden. 'Creating a terrace of the wrong size is a common mistake. There is no hard and fast rule to follow, but it needs to be balanced with the garden space itself and also to be in proportion to the architecture and size of the rooms in your house,' says James Scott. 
If you have a small patio, watch out that the surrounding plants don't overtake it. 'Once they have matured, they may spill over onto the terrace and reduce the space available for your use,' James says.
James is an award-winning garden designer, and has been named one of the top 25 most influential people in landscaping and horticulture. He founded The Garden Company in Hertfordshire in 1991, creating bespoke, sustainable gardens that celebrate nature.
2. Rushing into your design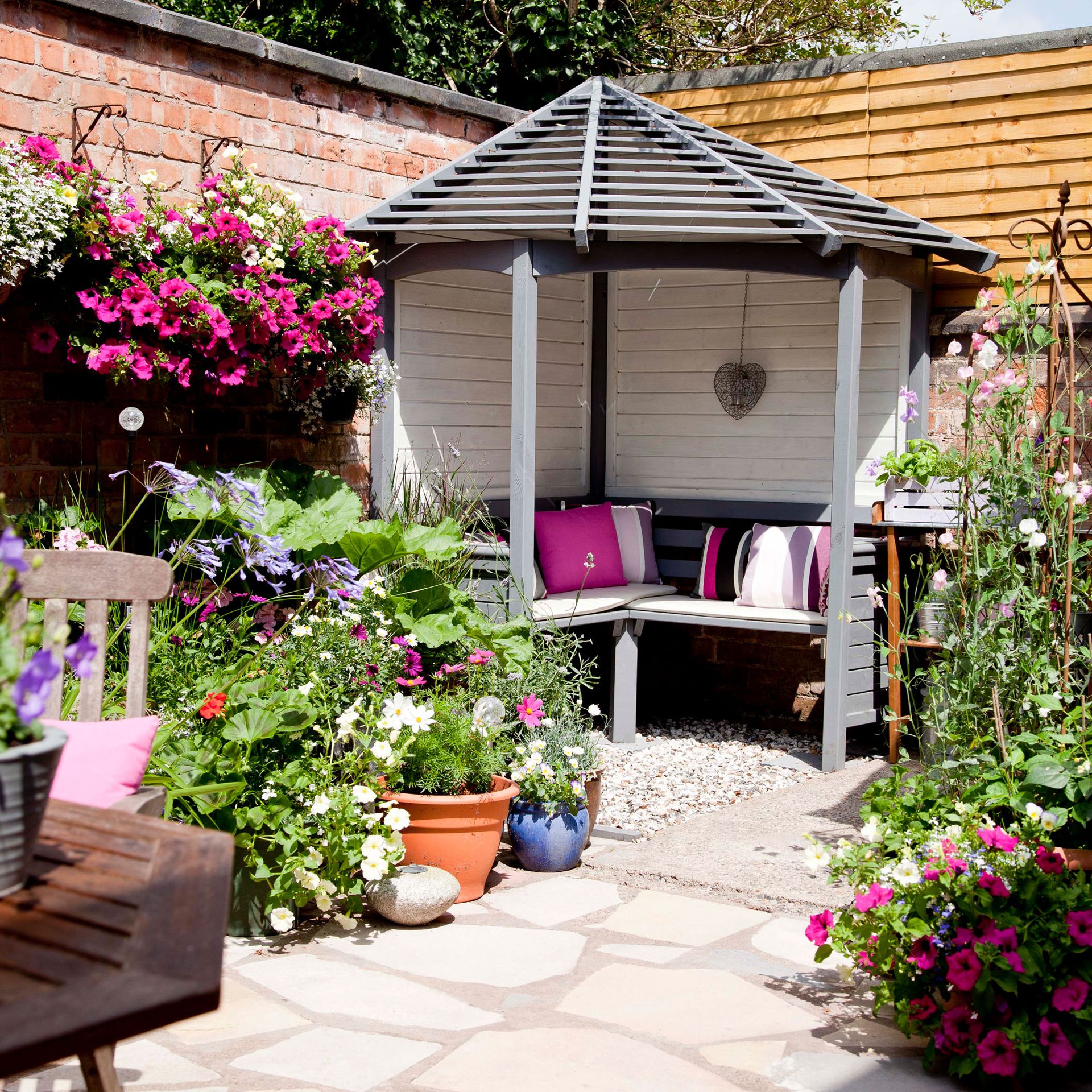 If you are starting with an empty plot – say, you've moved into a new-build home, or you've cut back an overgrown garden to leave a blank canvas – take time to think through what you want from your outdoor space and the plants that grow there.
'Many people make the mistake of rushing into their gardening project, seeing a picture and just trying their hardest to replicate it,' explains Steve Stott, head gardener at Hawkstone Hall & Gardens (opens in new tab) in Shropshire. 'This can mean you spend more than you need to by needing to go back to fix elements that weren't done well at the beginning and removing elements that don't work any more. 
'For the same reason, it's best to plant slowly rather than try to create an "instant garden" which will soon look cramped and overplanted. Start off with your bigger plants and then put annuals in the gaps, such as marigolds, poppies and cornflowers. These will flower, set seed, and then die, rather than getting bigger and bigger and more cramped.'
Steve is the Head Gardener at Hawkstone Hall & Gardens, which is famous for its rose gardens, kitchen garden, grotto and walled garden.
3. Choosing high-maintenance plants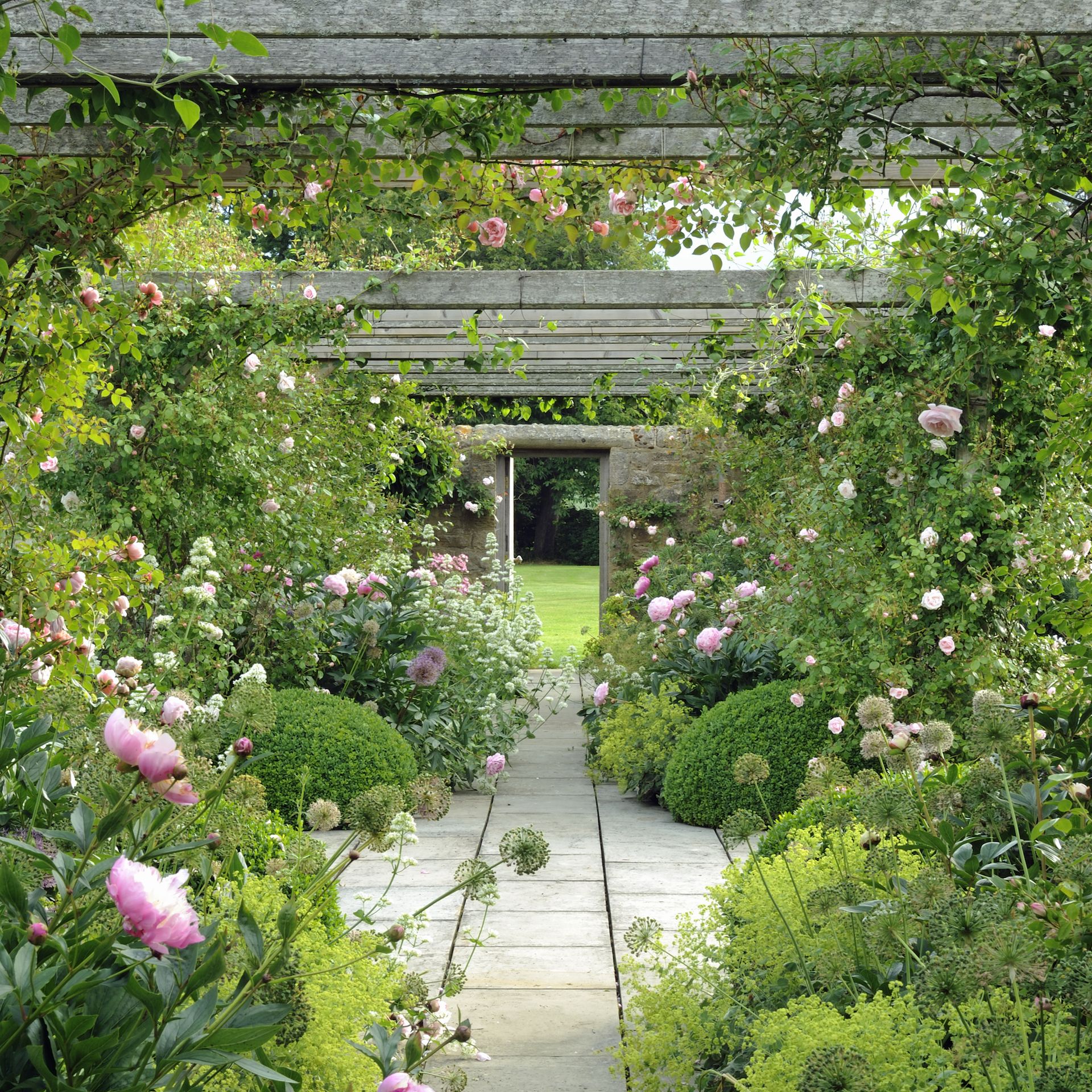 'This is one of the biggest mistakes you can make when starting a new garden, and can quickly make you feel overwhelmed,' advises William Mitchell, owner of Sutton Manor Nursery (opens in new tab). 'If you have a busy schedule and know you won't have much time to maintain your garden, choose low-maintenance plants instead.'
William recommends daffodils, tulips and lilies if you don't have much time to garden but still want a bright and pretty outdoor space. 'Meanwhile, roses are notorious for being high-maintenance,' he says – so only plant a romantic English rose garden if you know you have time to prune and deadhead the bushes to keep them looking good.
If that sounds like too much effort, then try out some easy garden ideas that will make the most of your outdoor space – folding bar, anyone? – without needing green fingers and a degree in weed control.
4. Not building raised beds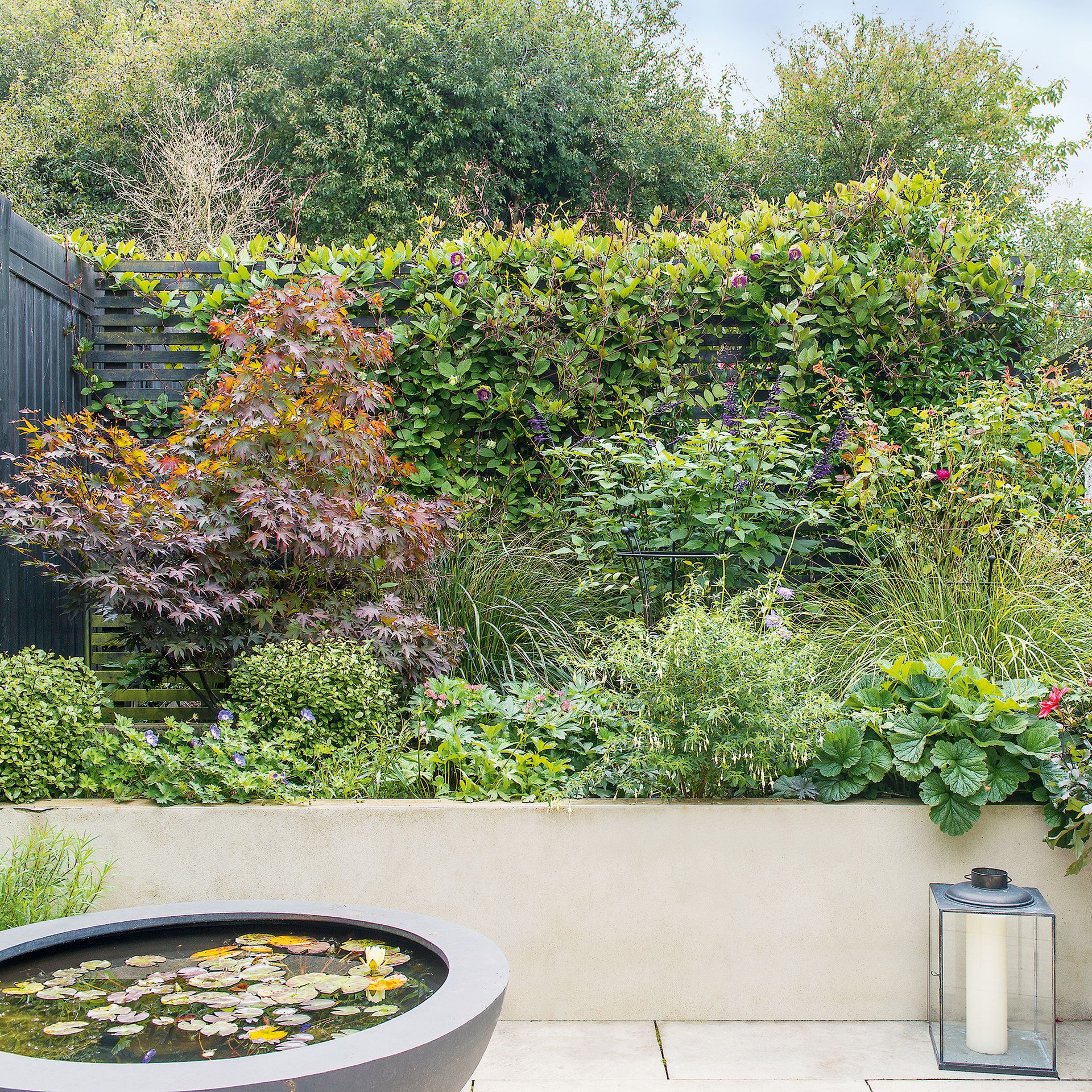 Raised beds add an architectural element to your garden that can literally 'elevate' its look, adding drama by creating varying heights in your planting. They help to create different zones in your outdoor space, and can actually reduce the amount of time you spend on garden maintenance.
'Raised beds are a great idea, especially for those wanting to start a cut flower garden. Planting directly into the soil is absolutely fine but you will find yourself having to water on a much more regular basis as the ground doesn't retain moisture as effectively as a raised bed,' explains Kevin Martin, head gardener at Glyndebourne (opens in new tab) in Sussex, which has an annual Open Gardens (opens in new tab) event.
'Another thing people don't often think about is the strain on your back when gardening directly into the ground. Having a bed that is slightly elevated provides easier access, taking the pain out of something that should be enjoyable,' Kevin says. 
Kevin Martin is Glyndebourne's Head Gardener and in-house flower arranger. Originally starting on a six month contract, Kevin is now celebrating his 29th year tending to the 12 acres of gardens belonging to the Sussex opera house.
5. Placing plants in unsuitable areas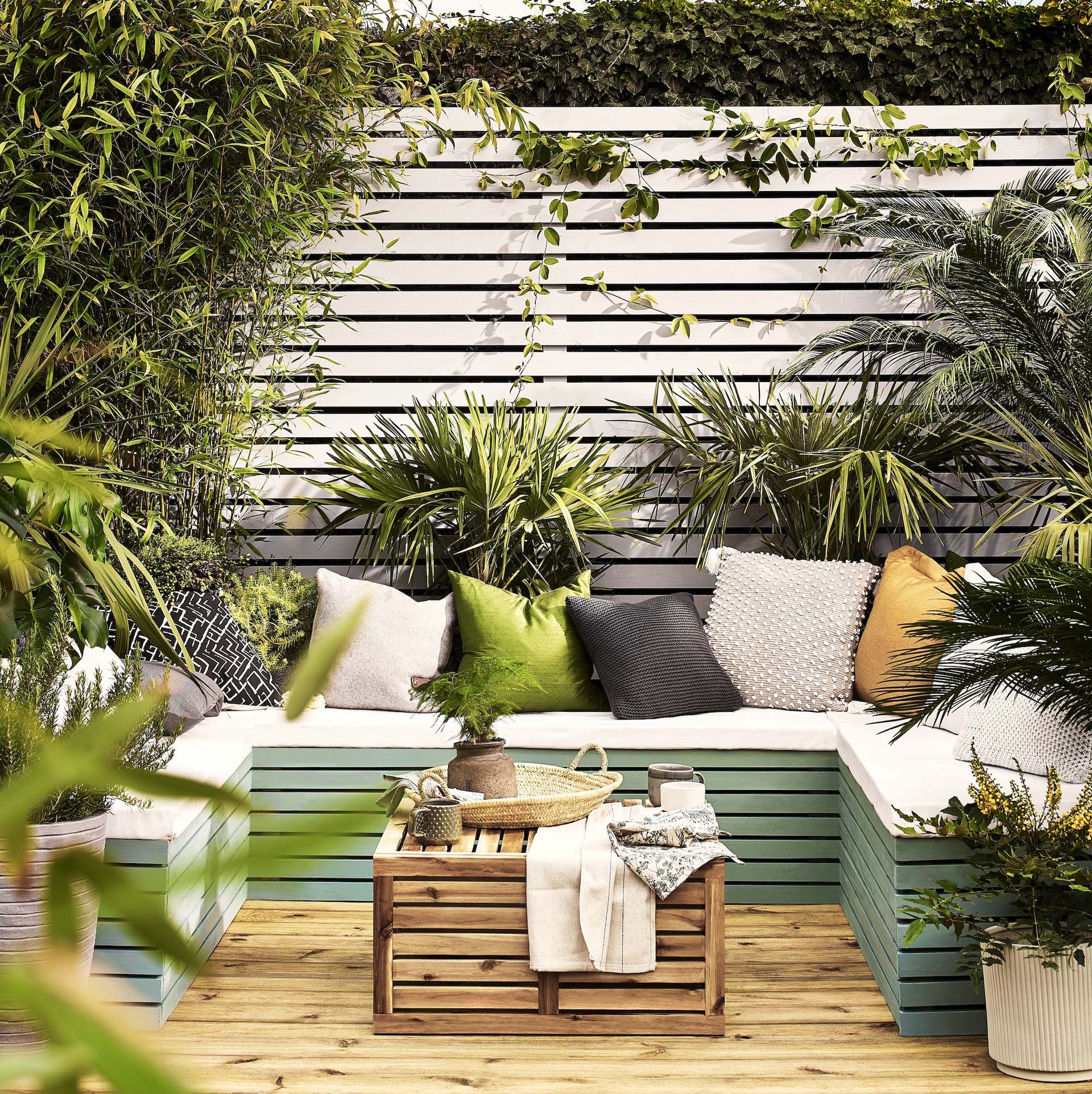 Different plants have different needs, so take a few minutes to get to know them – or at least, read the label in the plant pot at the nursery – before filling your sunny borders with flowers that would prefer a woodland setting, or vice versa.
'If your plant requires lots of sunlight, then it won't fare well in a shaded area,' explains William Mitchell. 'In the same way, if a plant requires lots of shade, placing it in an area that is frequently exposed to sunlight is a bad idea; it would be a good idea to place it behind a tree in your garden instead.'
It's not just the position in your garden that can influence whether plants thrive; it's the soil type, too.'One of the biggest mistakes people make when designing a garden is not testing the soil PH before planting,' says Kevin Martin. 
'Knowing your soil type and planting accordingly will have a huge impact on how your garden performs and looks in the future. The tests are very inexpensive and can save you a lot of heartache in the long run. It's also worth having a look at what your neighbours are growing successfully in their gardens as this will give you an indication of what plant varieties grow well in the area.' 
6. Not understanding the local climate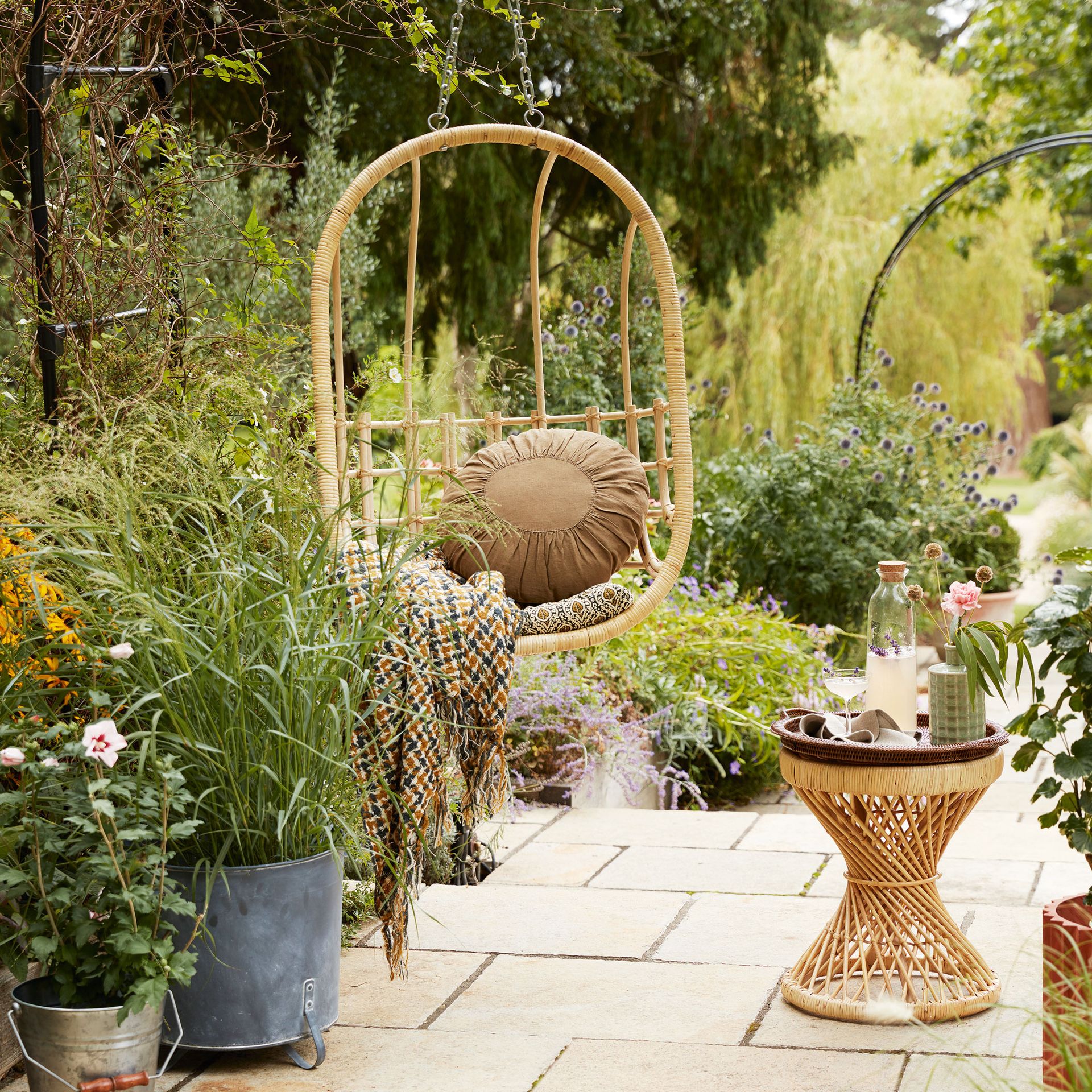 Ever wondered why the British strawberry season is so long? It's because the first berries that arrive in the shops are grown in Cornwall, which is warm earlier in the year, and the last come from Scotland, which sees sunshine later. But different climates affect all the plants in our gardens.
'Across the UK, the weather dramatically changes between zones meaning plants need to be planted at different times in different locations, to avoid the disappointment of an unplanned frost,' says Steve Stott from Hawkstone Hall & Gardens. 
'To understand your climate, research what zone you are in online and then mark on your calendar when the predicted date of the last frost is. You can then start planning your year with what plants you will plant when reducing the risk of lots of money being spent and an unexpected frost coming along.'
7. Not matching your garden landscaping to your house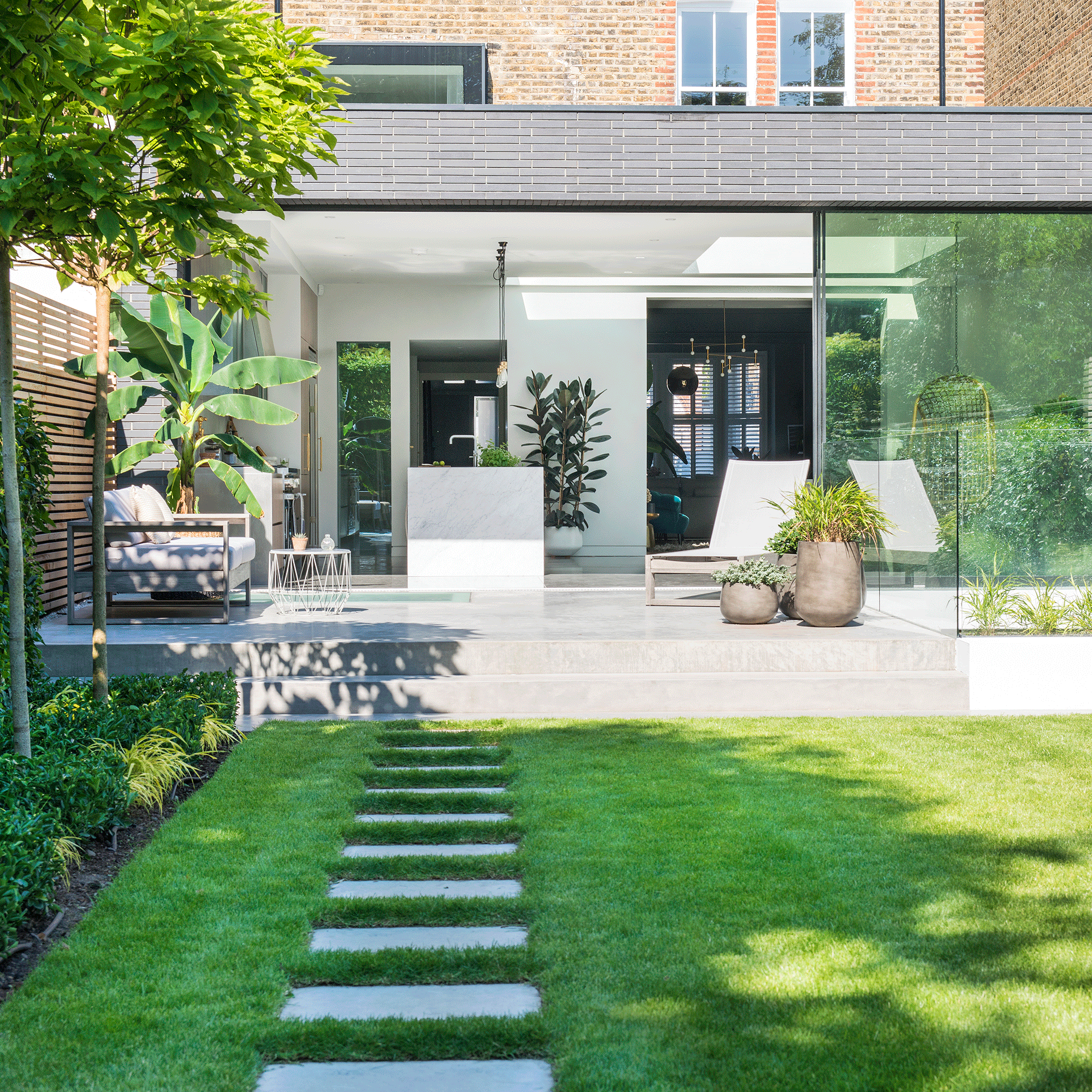 The best-looking gardens have a strong visual connection to the house they are part of. That might be front garden ideas that give a property its kerb appeal, or a patio made from the same stone as the home's kitchen, for a seamless connection between indoors and out.
'Each material needs to be carefully chosen to harmonise with the period of the house, its architecture and its setting,' explains garden designer James Scott. 'As a broad design principle, try to avoid having more than three different materials underfoot – so, you might choose one type of flagstone, brick paving and gravel.  This enables you to repeat textures without the effect looking fussy. 
'Personally, I like to use neutral colours such as soft greys and buffs that help to showcase the planting.'
8. Cutting your lawn too short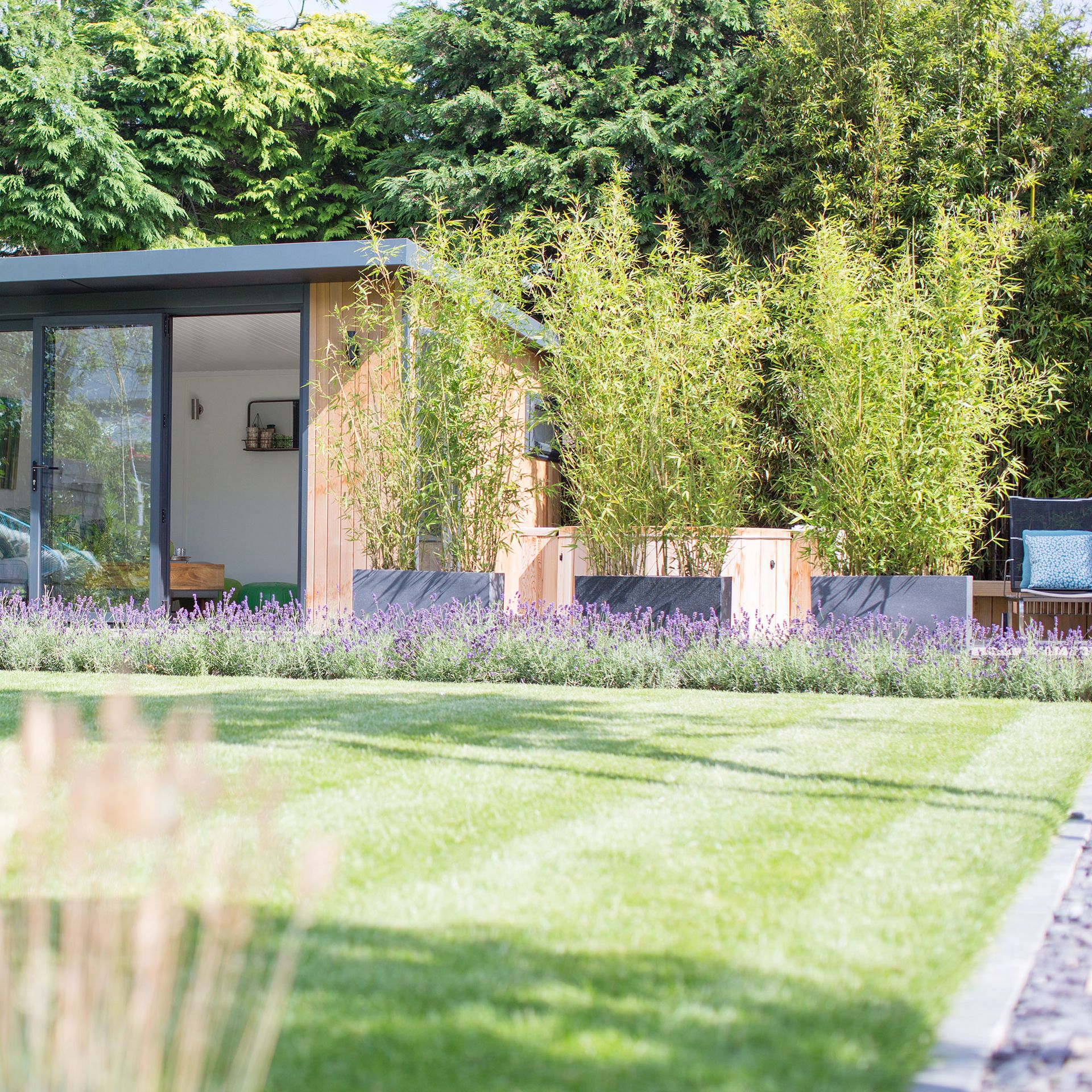 This is a mistake that a lot of us make without realising but it can cause a chain reaction of problems for the health of our grass.
'When you cut your lawn too short, you are cutting away the food supply to the grass. In the summer months, the grass relies on that food supply to survive the hot and dry conditions,' explains William Mitchell of Sutton Manor Nursery.
'The grass has to work far harder to produce the new food that it needs, which in turn sacrifices the development of its roots. This is bad news for your lawn as the grass has nowhere to store any water and cannot obtain any nutrients from the soil. All of this added up will undoubtedly lead to the death of the grass.
'Leaving your lawn slightly longer actually will leave your grass looking fuller and healthier, while maintaining all of the leaves and nutrients that the grass needs to stay alive, especially in the warm and dry summer months. And it will actually grow slower, so you won't have to cut it as often as you may think.'
9. Making plant borders too small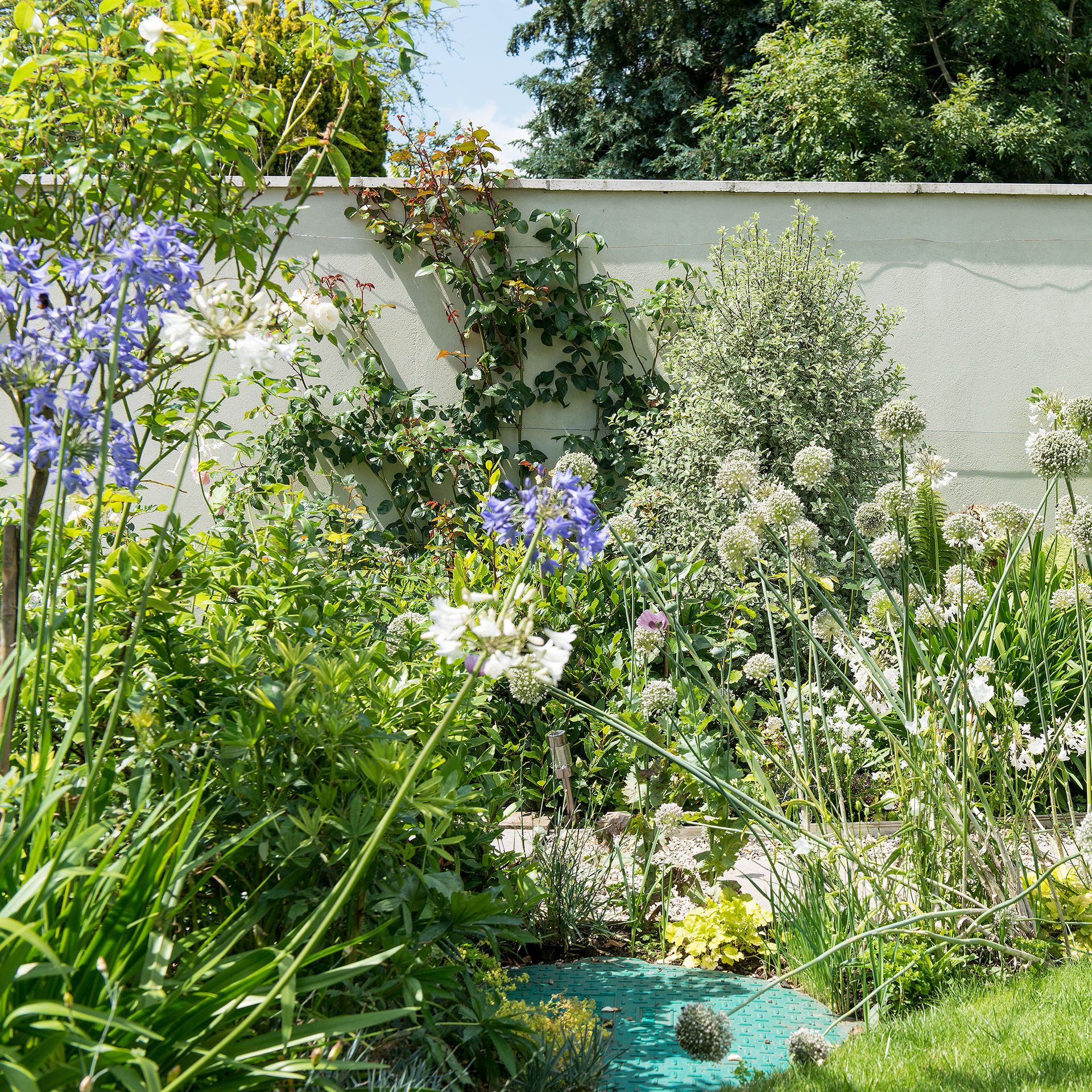 Knowing how to plan a garden can help you work out the best size for your garden border ideas and reach that Goldilocks 'just right' balance between skimpy and unimpressive, and so big they might as well be at Kew Gardens.
'Plant borders are often too small and squeezed around the edge of the lawn, which draws the eye to the garden boundaries,' says James Scott of The Garden Company. 'It is much better to "keep the eye in the garden" by creating deeper borders and bringing planting and other focal points into the garden space.  This creates depth, volume and visual interest.'
While bigger borders may imply a larger range of plants, James says that less is more. 'While borders can be deep and generous, it is good to aim for a limited colour palette and to use repetition for impact and a sense of cohesion. Remember to add plants that will bring height to the garden, too.'
10. Not having access to water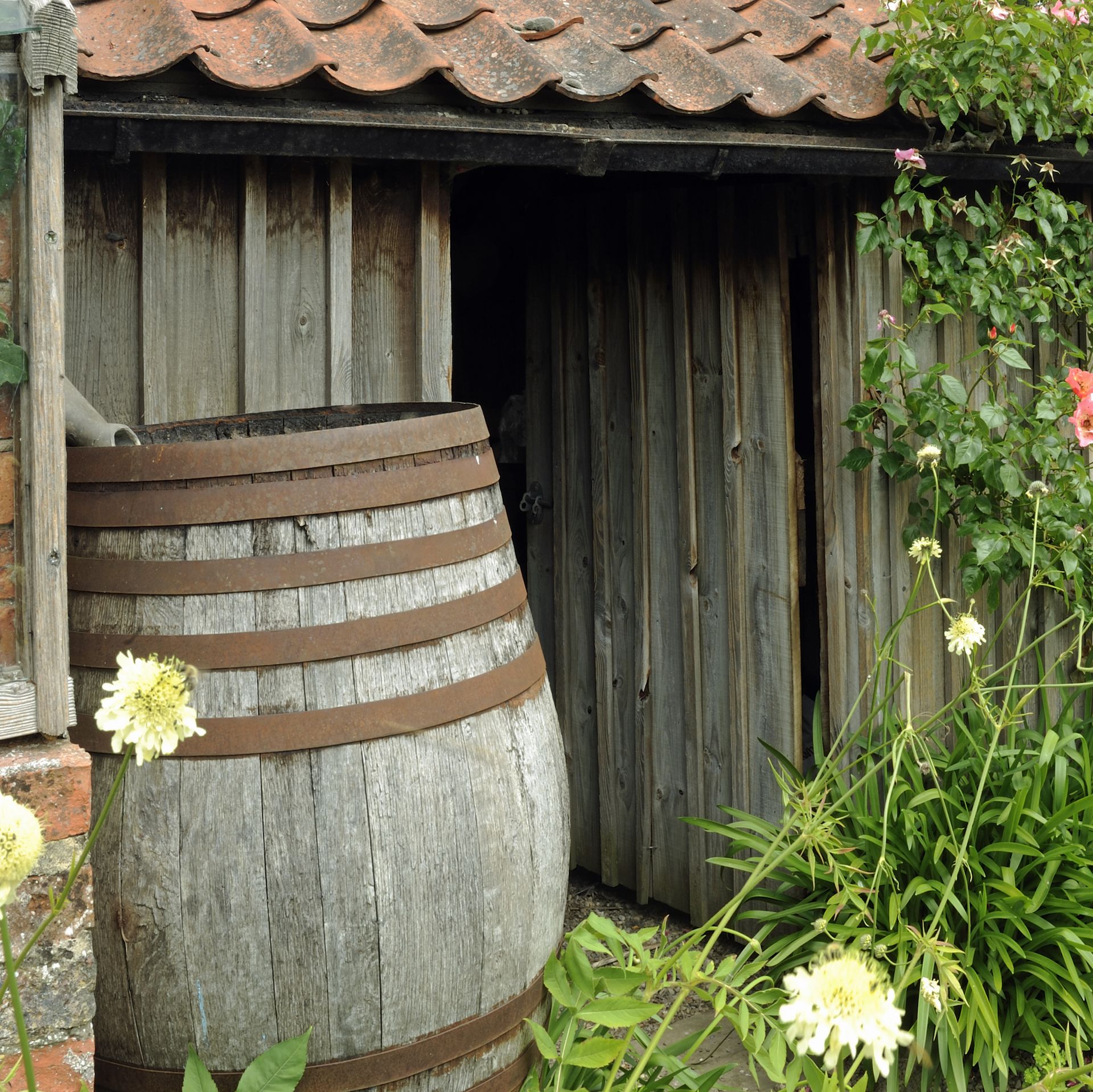 Changes in our climate mean that we're experiencing regular droughts that parch our gardens – with hosepipe bans making it more difficult to water our plants.
'It's a mistake to not think about access to water,' says Glyndebourne's head garden, Kevin Martin. 'They may not be the prettiest thing to have in the garden but a water butt is a crucial piece of equipment and is a lifesaver for those living in hosepipe ban areas. It's important that you regularly use the stored water as it will become stagnant and start to smell.'
While access to water is important, Walter Mitchell also stresses that it's a mistake to give plants too much or too little water.
'The problem is that most plants have different requirements when it comes to watering. Underwatering to one plant may be overwatering to another, so you have to be very careful,' he says.
Fortunately, there are ways to spot signs that plants are thirsty or drowning. 'Underwatering plants will have signs such as dry leaves, brown tips, leaf curling and even leaf dropping,' William says. 'Overwatered plants will have signs such as yellowing leaves, brown tips, wilting despite wet soil and, in the worst cases, root rot. 
'The most effective way of watering your plants is to water them less frequently, but make sure that when you do water them, you thoroughly saturate the soil. This way of watering helps to encourage the roots to reach deeply for residual water, even when the soil surface appears dry.' This time-saving watering tip means you can spend enjoying your garden.
If you're still unsure, a smart watering system can irrigate your plants for you.
11. Not planting for year-round interest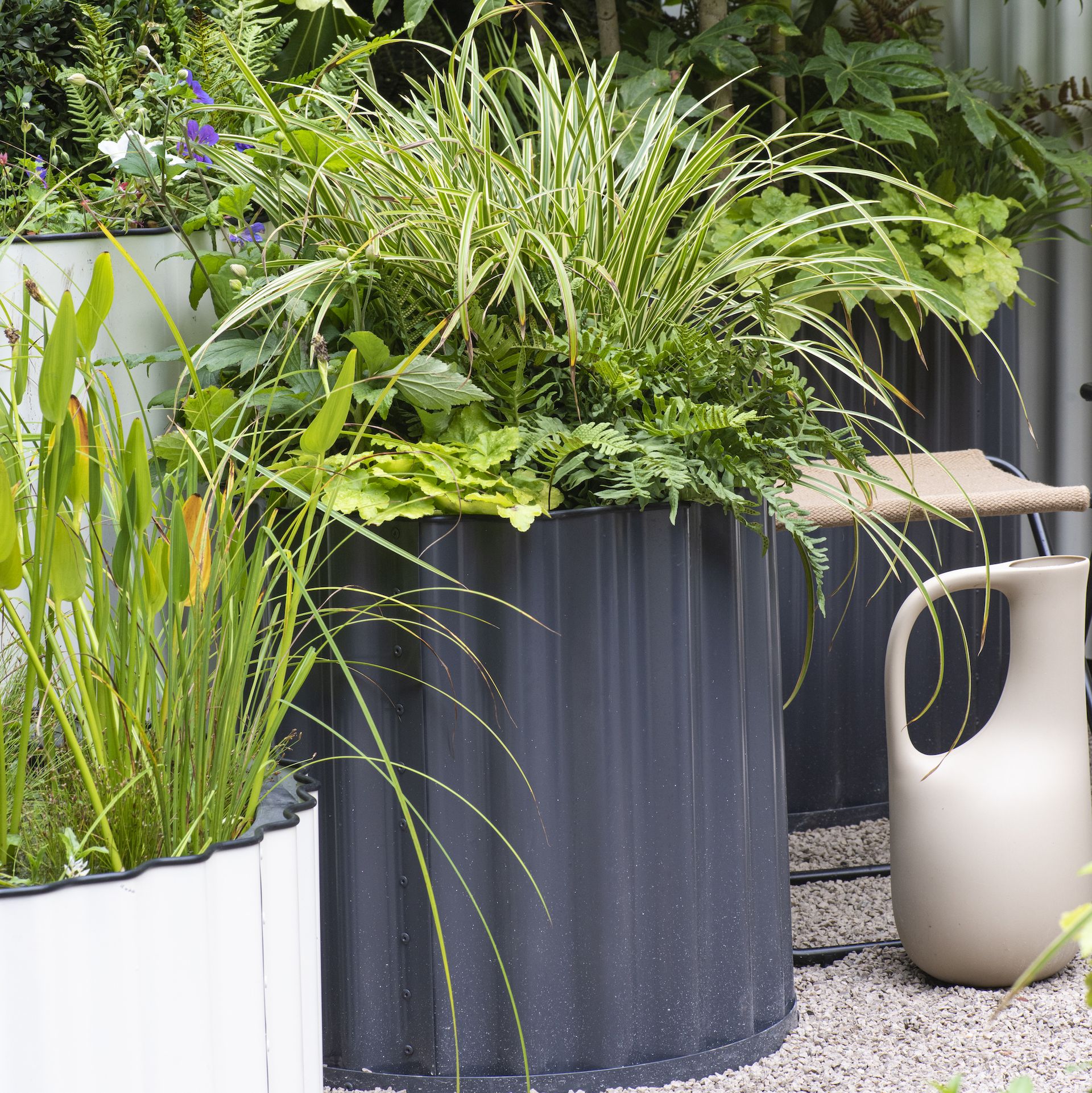 When planning for your garden, a big mistake is choosing plants that only look good for part of the year. 'Some plants may be appealing in summer and spring, but may become dull in winter, changing your garden's entire appearance. Fortunately, there are ways to keep your garden looking beautiful throughout all the seasons,' says William Mitchell.
'The best way to do this is to add evergreen shrubs and trees that add style and structure to your garden, ensuring it looks good all year round. Some of the best evergreen shrubs include Buxus Semperviren (boxwood), Eucalyptus Gunnii, yew, bay, holly and privet. These evergreens are the most common varieties of plants used to create topiary, and add structure and year-round greenery to any garden.'
Garden designer James Scott also suggests including some late-blooming pollinator-friendly plants in your scheme. 'My favourite prime pollinators are Salvias, Lavender and Verbenas,' he says. 'Not only do I enjoy the punch of colour they provide from September until November, but I also love seeing the diversity of pollinators they attract and support.'
12. Not doing the weeding often enough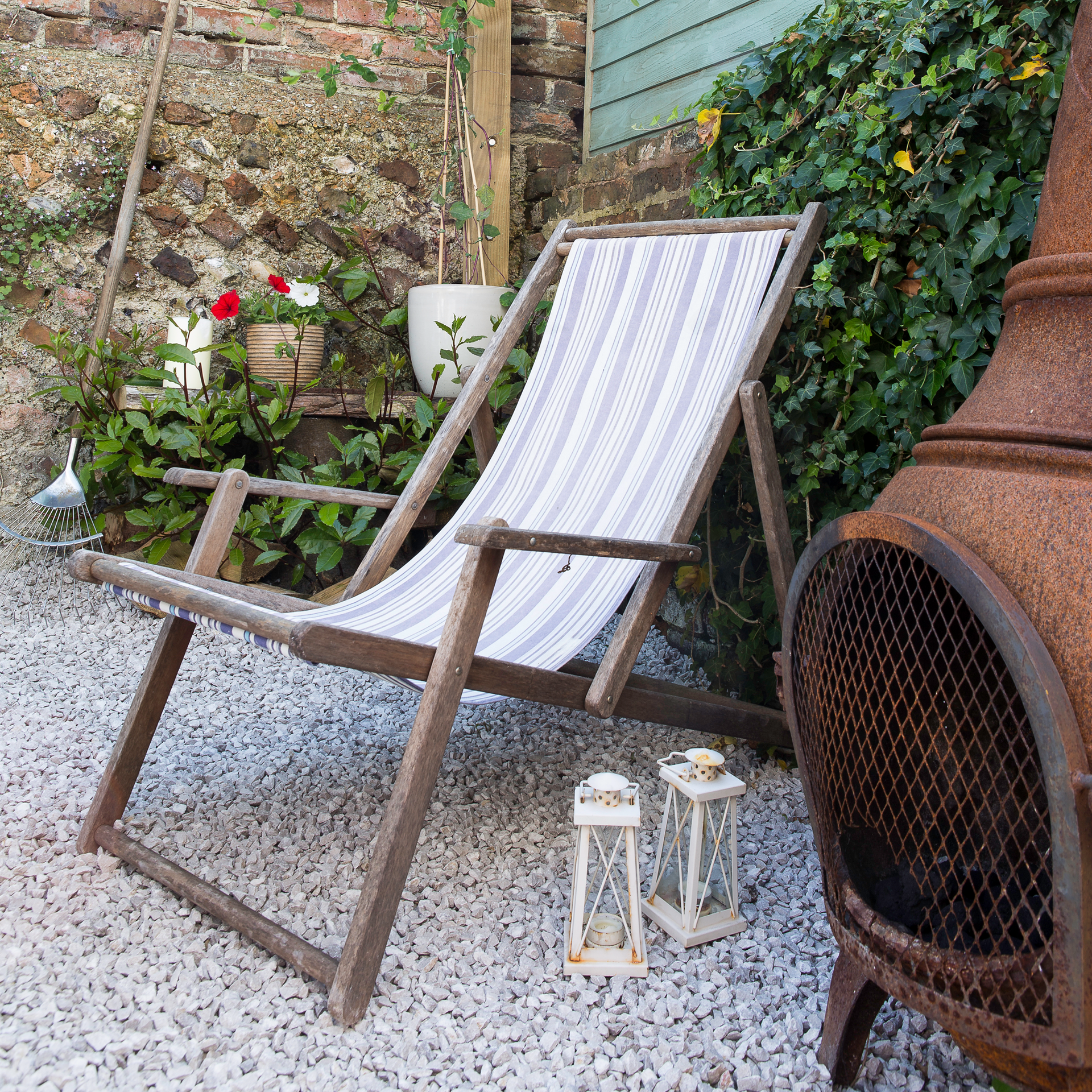 Weeding the garden can be a tedious task that feels like it comes with few rewards, so it's no surprise that many of us do as little of it as possible. But it's time to get serious…
'Not weeding is a catastrophic mistake that can cause a huge amount of problems in your garden,' says William Mitchell. 'Weeds are the most common pests found within gardens and can be a huge nuisance to the plants that you want to grow and nurture in your outdoor space.
'Plants feed off the water and nutrients in the soil. Weeds compete with your favourite flowers for these crucial nutrients and therefore stop them from receiving the goodness they need to stay healthy. Weeds that get out of hand will also hide your plants.'
Gravel and mulch on paths or borders can help to inhibit weeds, and you can use weed deterrents and other techniques to kill weeds and stop them growing in your garden.
What is the biggest garden design mistake in a small garden?
In a small garden idea, a big mistake is to underestimate the amount of growing space you have. 
'Plants can thrive on the smallest windowsill or the most jaw-dropping roof space, but in small spaces it is all about making the most of what you've got,' say Kay Maguire and Tony Woods, authors of Big Ideas Small Spaces (opens in new tab) (Mitchell Beazley). 
'Every bit of ground is invaluable but so are other flat surfaces. Start to view every surface – both horizontal and vertical – as potential growing space.'
What is a foolproof garden idea that will always look good?
Creating a connection between your house, a patio or decking area, and the garden will always make your outdoor space look better – and it's simple to achieve.
'Avoid a sterile line between house and terrace by using foundation planting along the house itself, then bring more planting into the design by incorporating plant beds into the terrace,' says garden designer James Scott. 'This softens the whole combination of house/terrace/garden and prevents the common mistake of hard delineation between the three elements.'