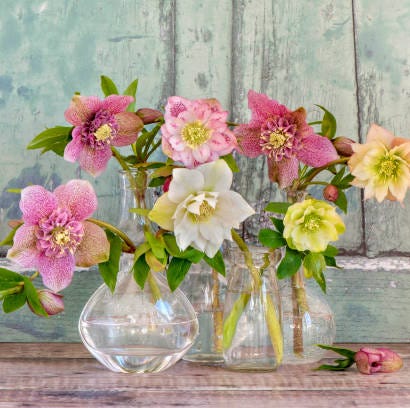 Jacky Parker PhotographyGetty Images
Flowers feed our hearts and souls. When you plant a flower garden, it's a gift to yourself, as well as the visiting pollinators and birds. Wandering through your garden to explore what's in bloom, what's changed since yesterday, and what the bees and butterflies are doing is a peaceful and uplifting experience. And the most beautiful flowers are the ones snipped from your own cutting garden and displayed lovingly throughout your home.
Choosing what flowers to plant is strictly personal preference. Think about the aesthetic you love: The informal rambling look of a cottage garden? The naturalized appearance of a meadow garden? The warmth and vitality of a Mediterranean garden? A practical and pretty potager? Or maybe you love them all equally! The goal of any garden should be to celebrate the arrival of every season with beautiful flowers you love.
When choosing your plants, pay attention to their needs. Full sun means six or more hours of direct sunlight, while part sun is about half that. Shade means there's no direct sunlight, or only morning sun. Also, make sure perennials, which return for many years, are suited to survive winters in your USDA Hardiness zone (find yours here).
It would be impossible to include every beautiful flower in the world in our list, but these are some of our easy-care favorites you can grow in your garden.
Advertisement – Continue Reading Below
Advertisement – Continue Reading Below