Easter usually falls when the weather is finally starting to warm up, making it the first holiday of the year when so many beautiful flowers are finally in season and everything seems to be in bloom. It is a time to celebrate new beginnings, and nothing says new like a vase of fresh Easter flower arrangements ready to embellish your home.
Remember that Easter floral arrangements are used as decorative displays of flowers and other elements that serve to beautify and add color to your home interiors. These Easter arrangements typically feature spring flowers, pastel colors, and Easter-themed elements such as eggs, bunnies, or crosses. Pay close attention to these 20 pretty Easter flower arrangements ideas that are more than ready to celebrate this special holiday with you for a few weeks!
Colorful Easter Flower Arrangements That Will Captivate Everyone's Eyes
Nothing says Easter quite like a colorful floral arrangement with blues, greens, purples, pinks, and of course, yellows. This holiday is all about soft tones and pastel flowers so it's no surprise our social media timelines are filled with them. There are many beautiful flower arrangements for Easter that you can create on your own. Here are a few ideas on how to mix and match a few of your favorite flowers to create spectacular Easter floral centerpieces.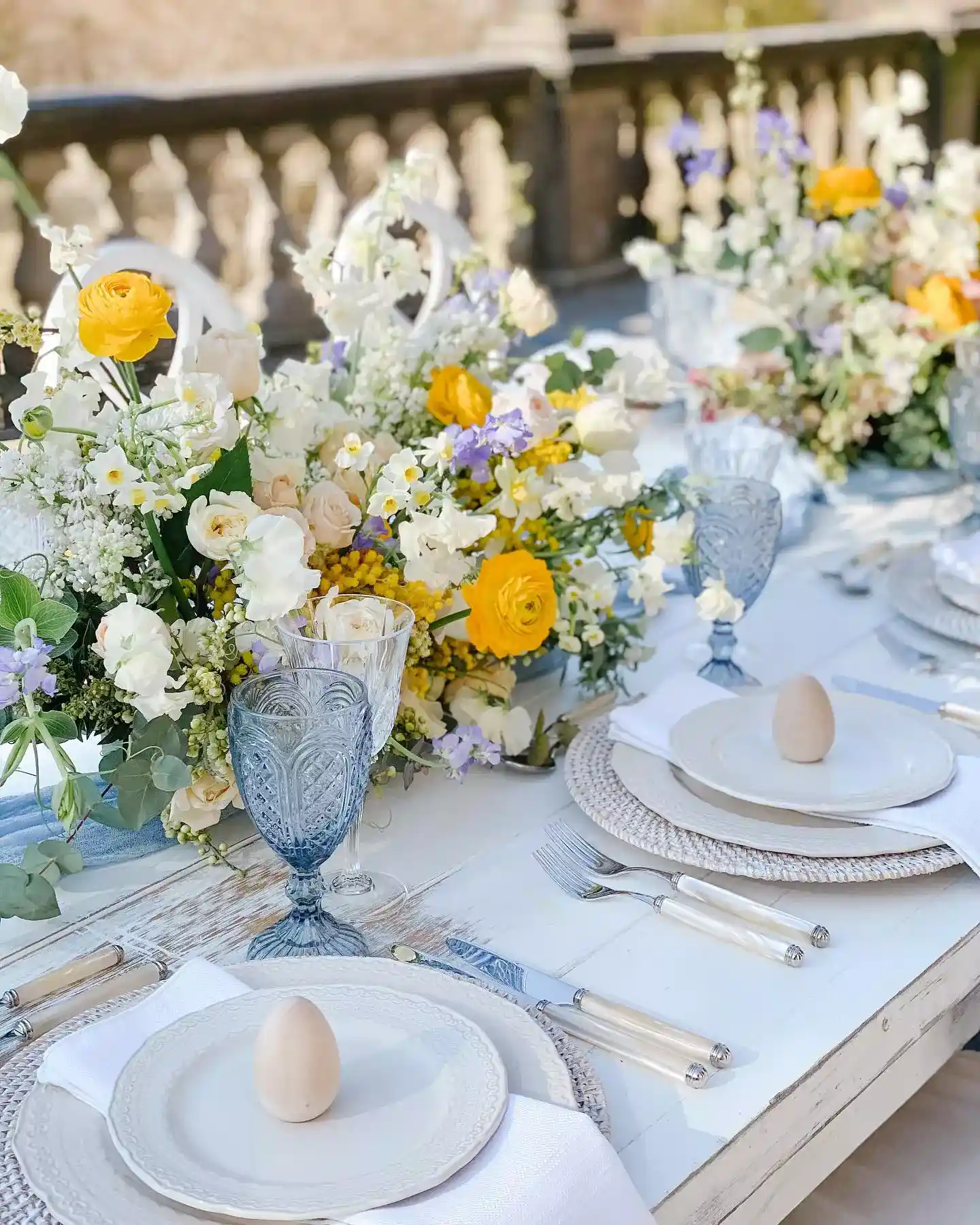 Tulips are a classic Easter flower and can make a beautiful centerpiece. Choose a variety of colors and arrange them in a vase or basket and voila! You'll have a gorgeous-looking Easter floral arrangement.
A daffodil bouquet is always a good idea for Easter as it is known as the spring/Easter flower. Read the article 'Spring Has Sprung and the Spring Equinox Has Already Arrived'. Daffodils are another popular choice for adding some color to Easter flower decorations. Arrange them in a vase or create a hand-tied bouquet with ribbon.
Spring garden arrangement: Create an arrangement that features a variety of spring flowers, such as hyacinths, iris, roses, and daisies. Use a mix of colors and arrange them in a vase or basket for the best results. An Easter lily arrangement is a traditional choice to celebrate Easter and can make a beautiful centerpiece. Arrange them in a vase or use them to create a potted plant. These are not the only options you can use for your Easter floral centerpieces.
You can also explore your creative and artistic side and fuse the flowers you like the most to create your Easter arrangements. Although remember that Easter floral arrangements always include pastel colors and that the best Easter flower arrangement is one that reflects your personal style and brings joy to your home. Here are 20 ideas to making your heart and mind bloom this Easter:
Spring Vibes
Nice spring Easter flower arrangement with spring vibes. Containing double tulips, daffodils, hellebore, freesia, gillyflower, and some branches. Arranged in a luxurious flower box and the covering with moss, adds value to the gift.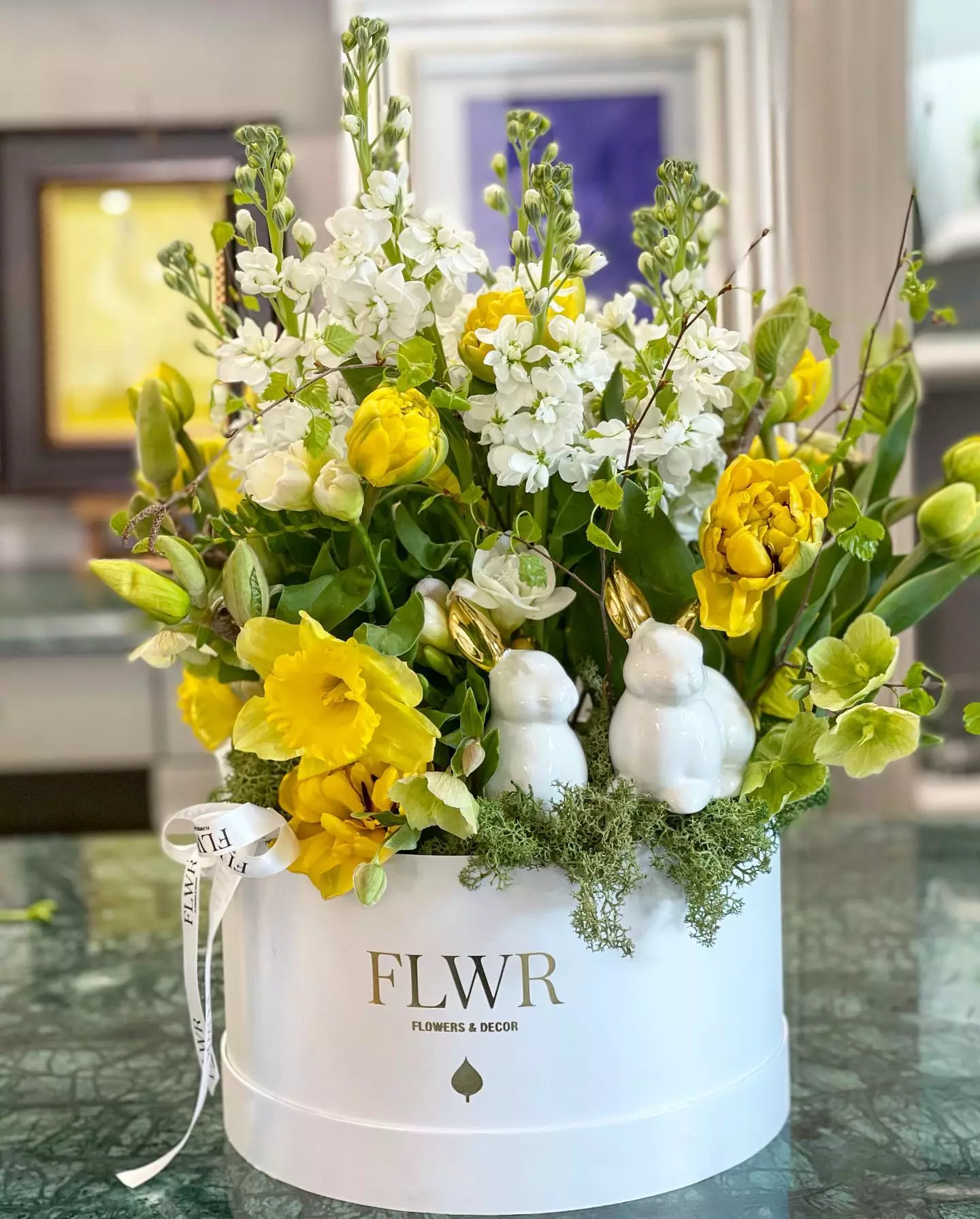 Craspedia gives that final touch to these Easter flowers. Tulips, Buttercups, Snapdragons, Citysus, spray roses, and some greenery give a lush and airy feeling and are perfect to decorate your home.
Hints of Lavender
This romantic and dreamy design brings calm to the room. With the pink Gypsophila, Campanula, Matthiola, and lavender color touch, spring is here without a doubt. 
Bold Yellows
With yellow Marigolds and Daffodils, you definitely score with your Easter flower arrangement. A color combination with purples and creams, and a touch of orange, is giving the yellow more strength.
Classic but Dreamy
In this Easter flower arrangement egg shells carry beautiful Craspedias, and Daffodils, Lisianthus, Helleborus, and Forsythia make this design the perfect table arrangement for the Easter Holidays.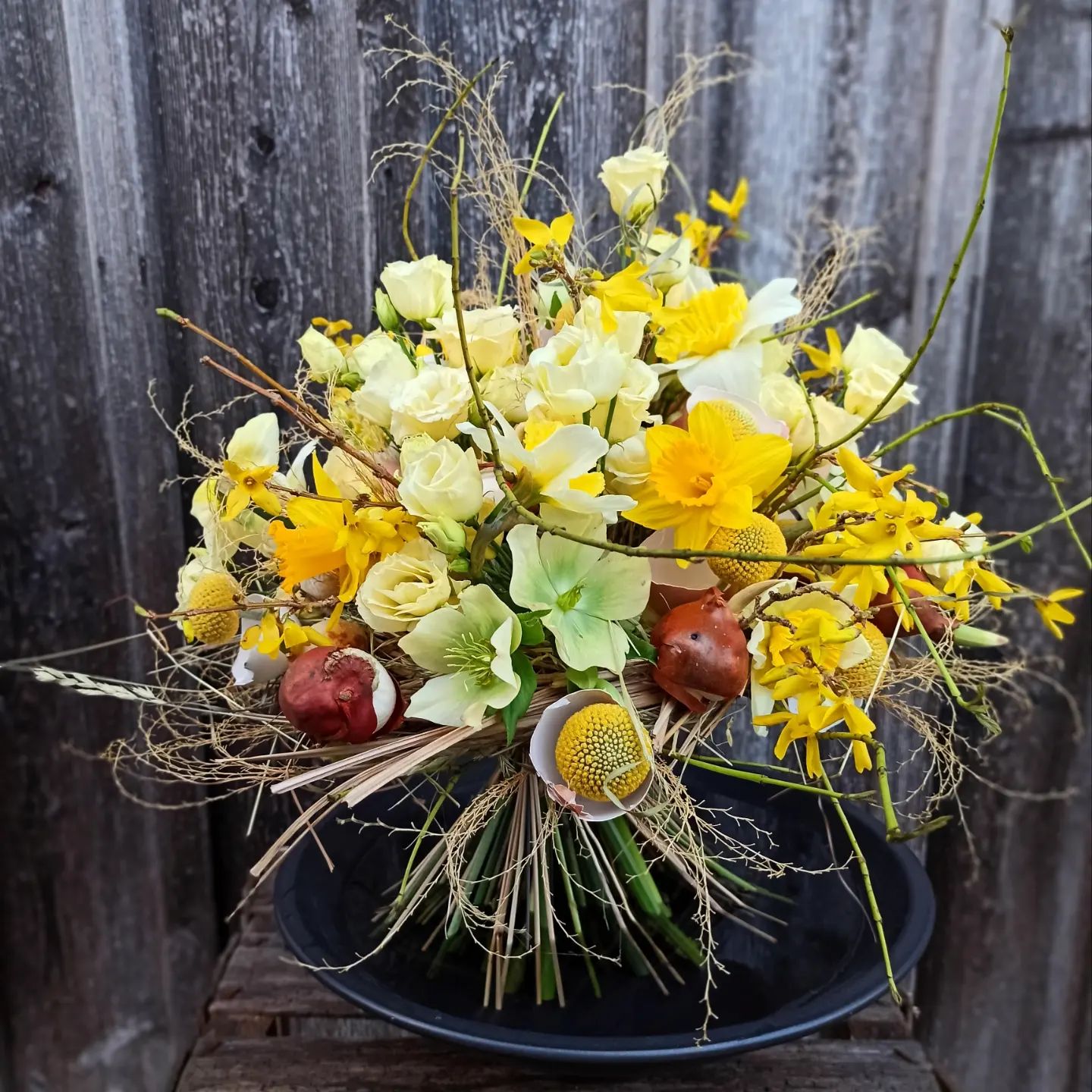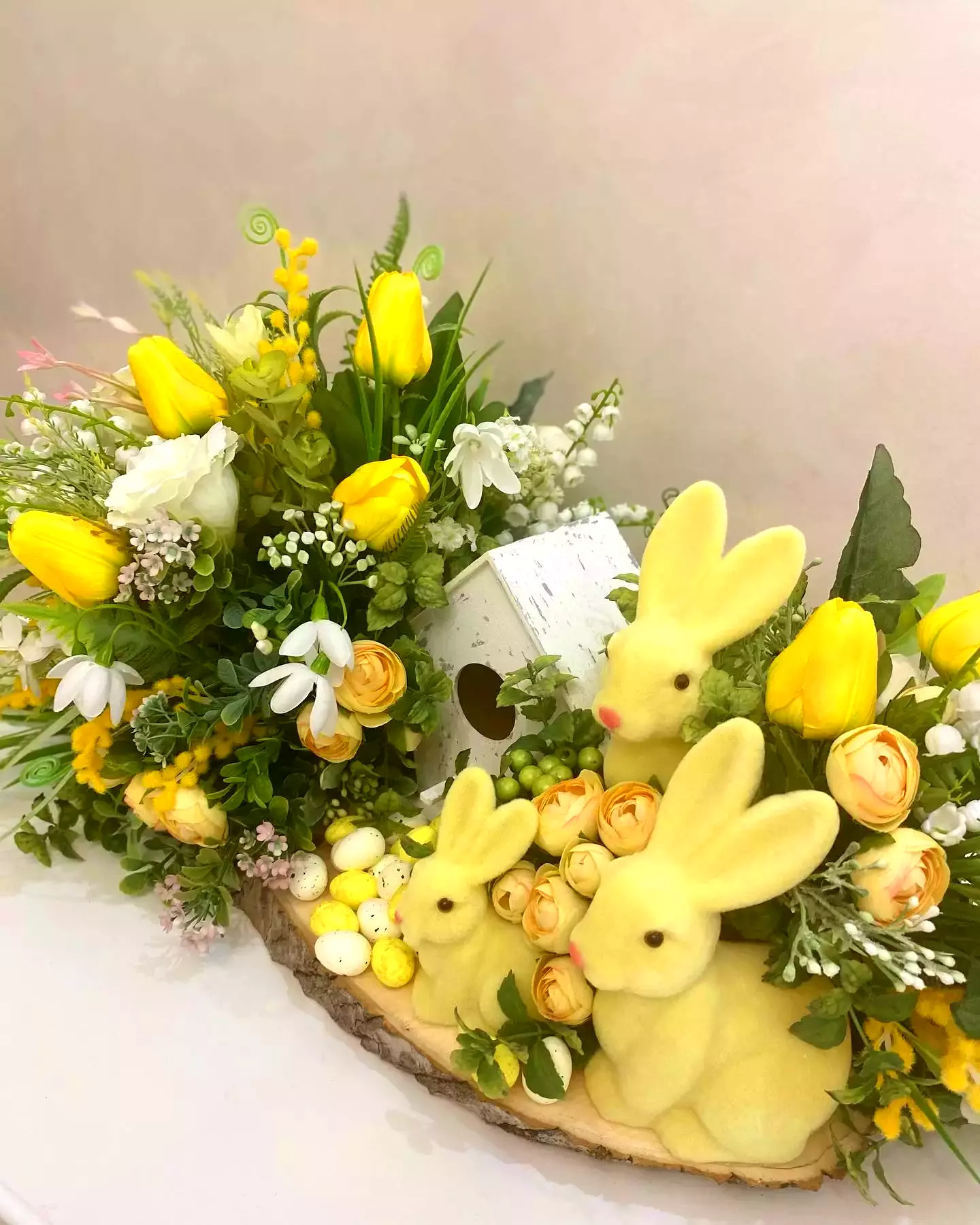 The Perfect Time for Creative Easter Floral Arrangements
Flower-filled baskets are a spring staple, and not just for your garden or balcony bloomers. Baskets overflowing with creamy roses, yellow tulips, and lovely pastel-colored gerberas will likely never go out of style but Easter is also that perfect time of the year to turn things up a notch when it comes to the vases you display your Easter floral arrangements in. 
Easter flower arrangements and Easter bouquets are a popular way to celebrate this time of the year and add beauty and festivity to the occasion. Here are some ways that flower arrangements are used to celebrate Easter!
Many churches use flower arrangements to decorate the altar, pews, and other areas for Easter services. These arrangements often feature white lilies, which symbolize the purity and resurrection of Jesus Christ.
Easter brunch or dinner centerpieces where flower arrangements can be used as centerpieces. Spring flowers, such as tulips, daffodils, and hyacinths, are often used to create colorful and festive arrangements.
Home decorations: Flower arrangements can be used to decorate the home for Easter. Easter-themed arrangements might include elements such as Easter eggs, bunnies, or crosses, or simply feature spring flowers in pastel colors.
Flower arrangements can be given as gifts during Easter as a way to celebrate the holiday and express love and appreciation for friends and family. Popular Easter flowers such as tulips, daffodils, and lilies can be arranged in a vase or basket and given as a thoughtful gift.
Overall, flower arrangements are a versatile and beautiful way to celebrate Easter and add a festive touch to the occasion. Continuing with the list of the 20 prettiest Easter floral arrangement ideas, here are a few more to get inspiration from: 
Spring Easter Flower Baskets
Syringa, Viburnum, Delphinium, Ranunculus, Astilbe, Gypsophila, Matricaria, and spray roses are combined in this Easter floral arrangement and as you can see, it gives a vibrant and spring feeling to the design. Some eggs and a few candles give the right atmosphere for a celebration.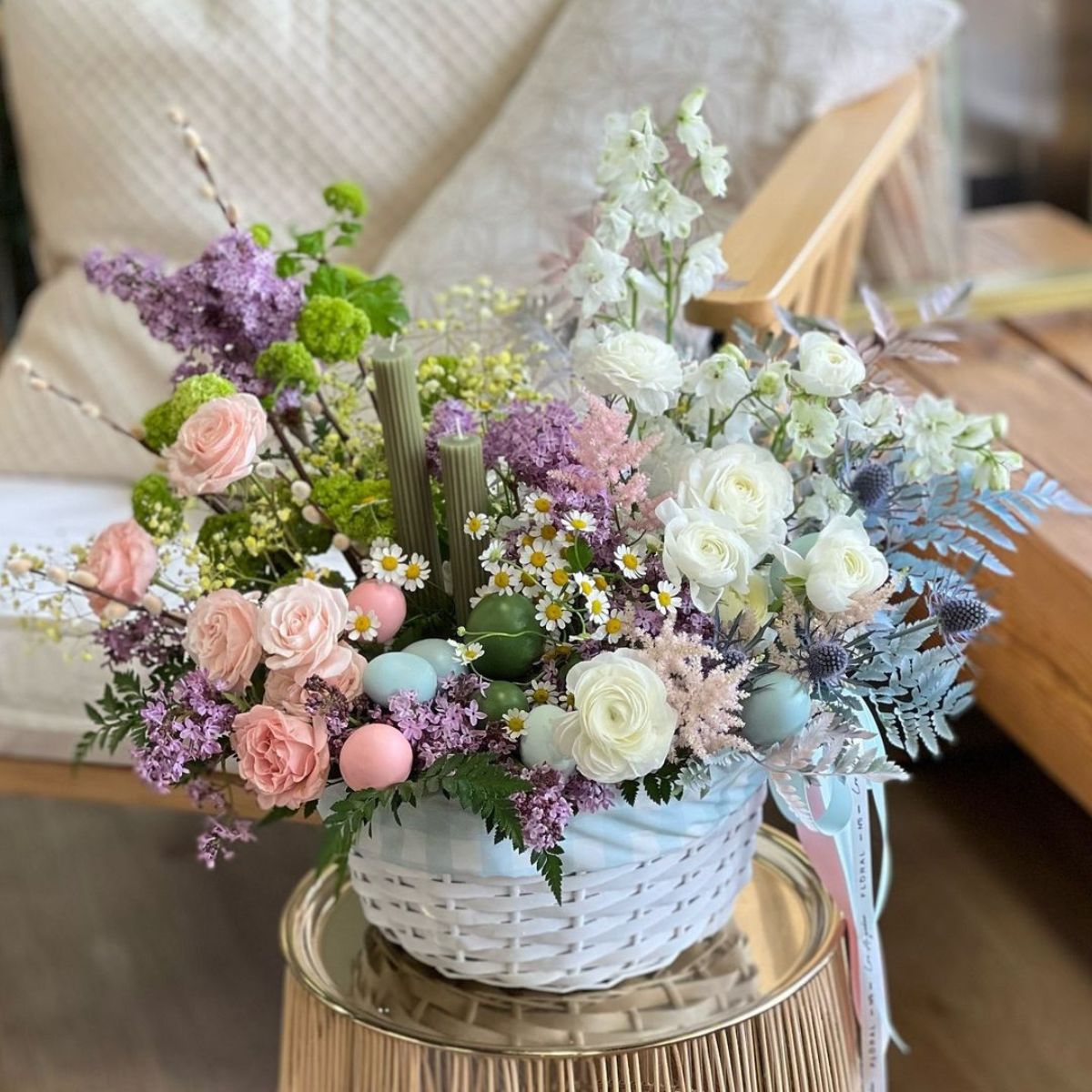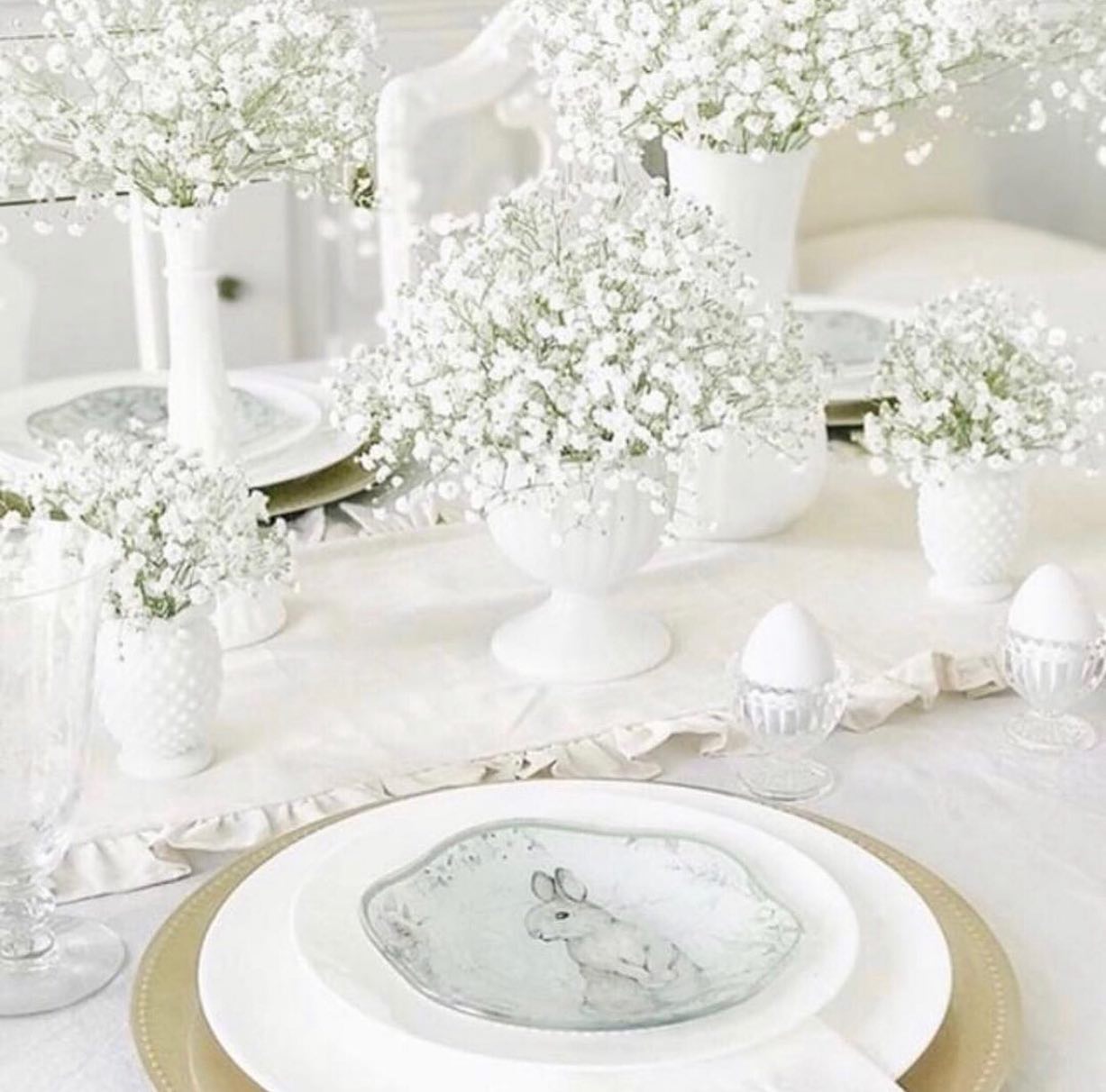 Easter Pastel Takeover
Yellow Oncidium Orchids, peach garden roses, wild pink Delphiniums, Asteraceae, Shepherd's Purse, Ionymus, and some more wildflowers of the fields, bring a pastel feeling into this Easter design. Exactly what's necessary to have the perfect spring.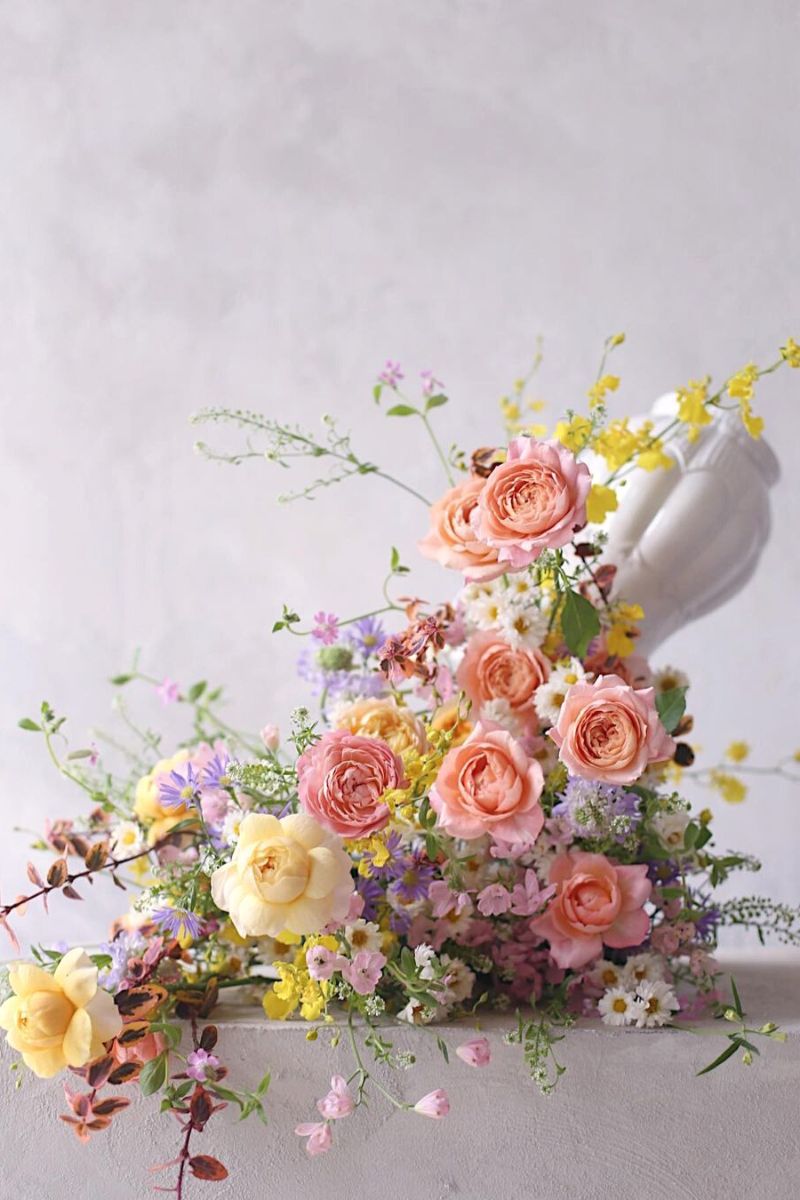 Colorful Blooming Basket
Casual Bright Spring Florals
Tulips in special shapes and colors brighten up each room, each day, and each person. Spring is in the air when these arrangements are being sold. A joy for every flower shop.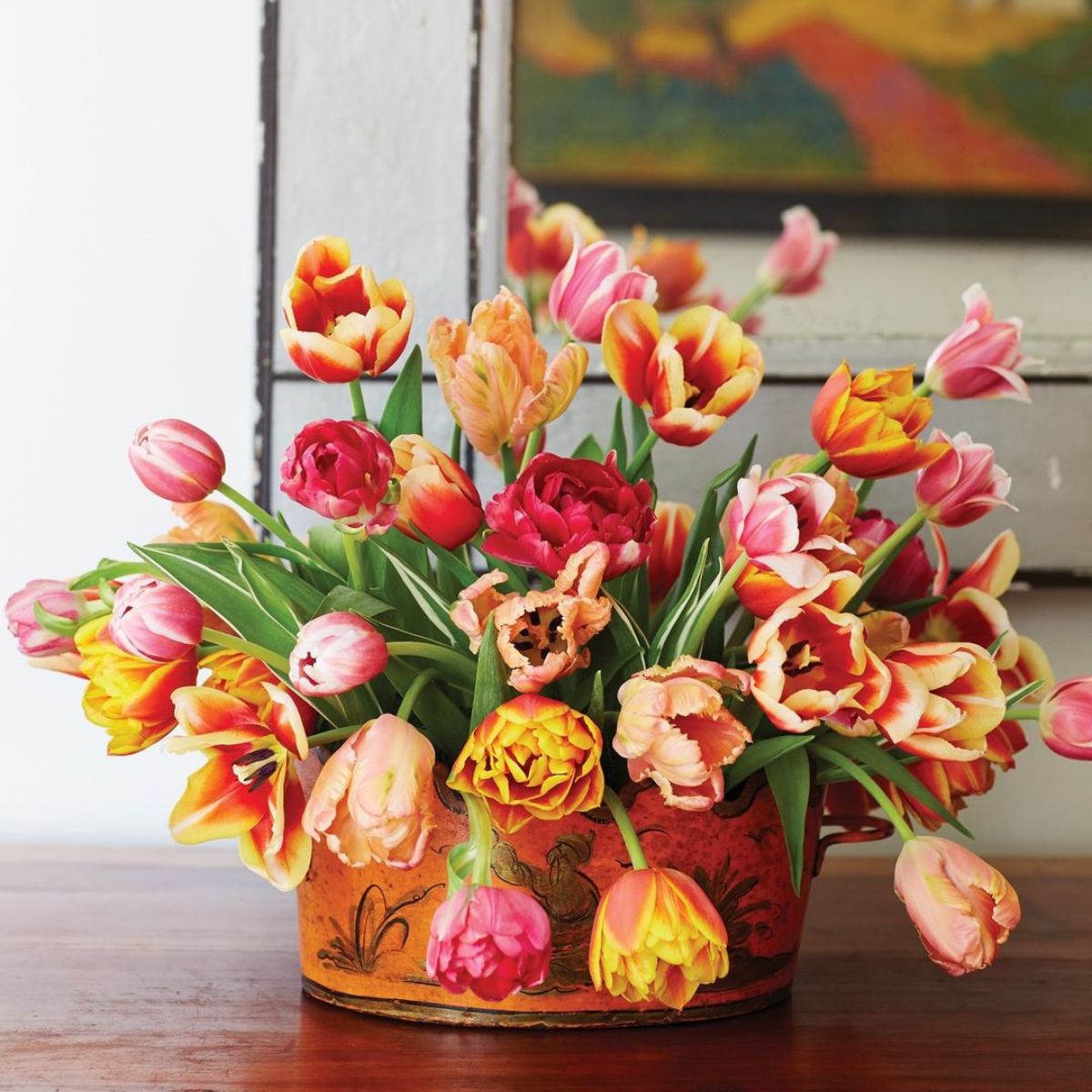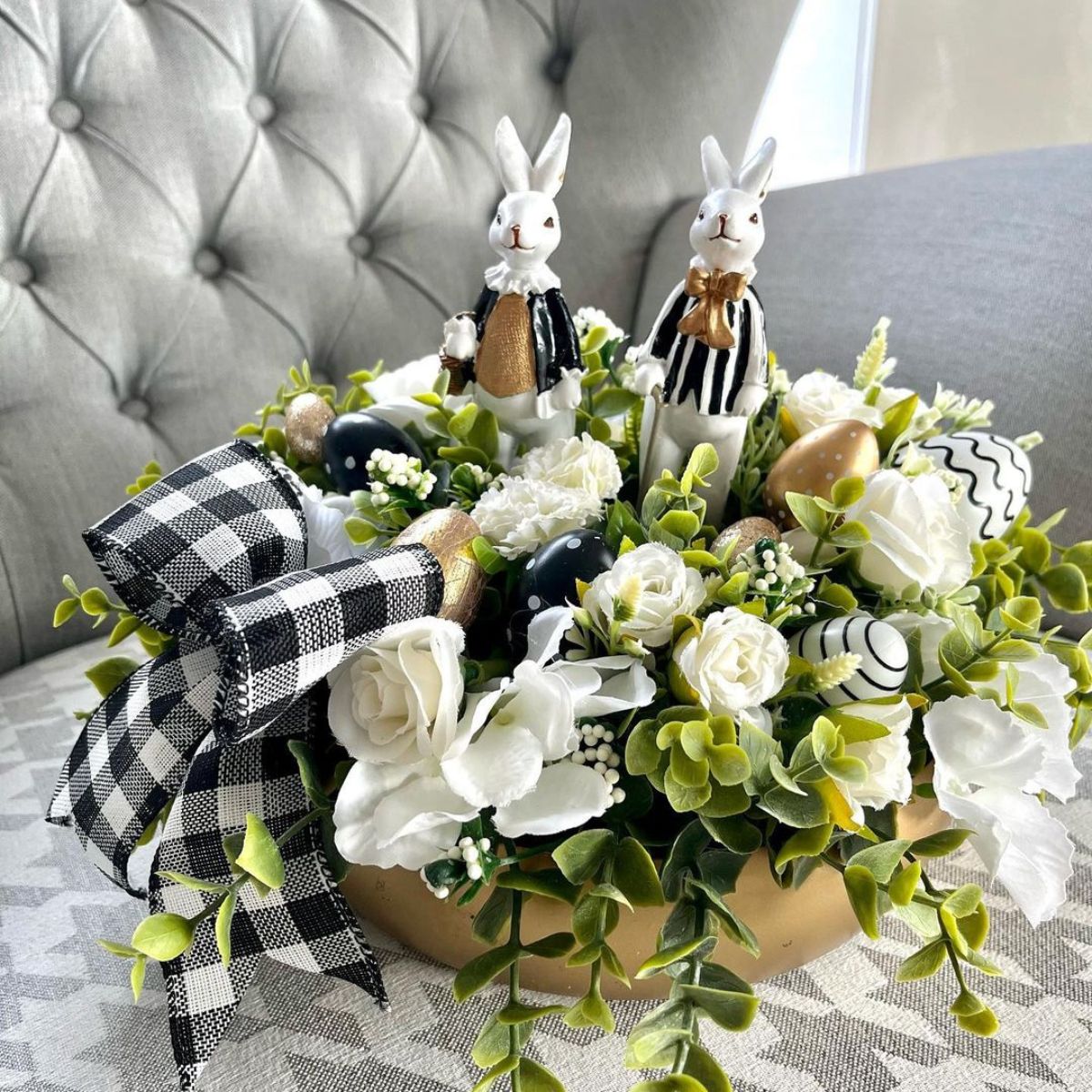 Sunny Spring Arrangement
Matthiola is one of the Easter favorites. And in combination with the peach roses, white buttercups, some dianthus, hellebore,  statice, and tulips this spring arrangement is there to make you happy.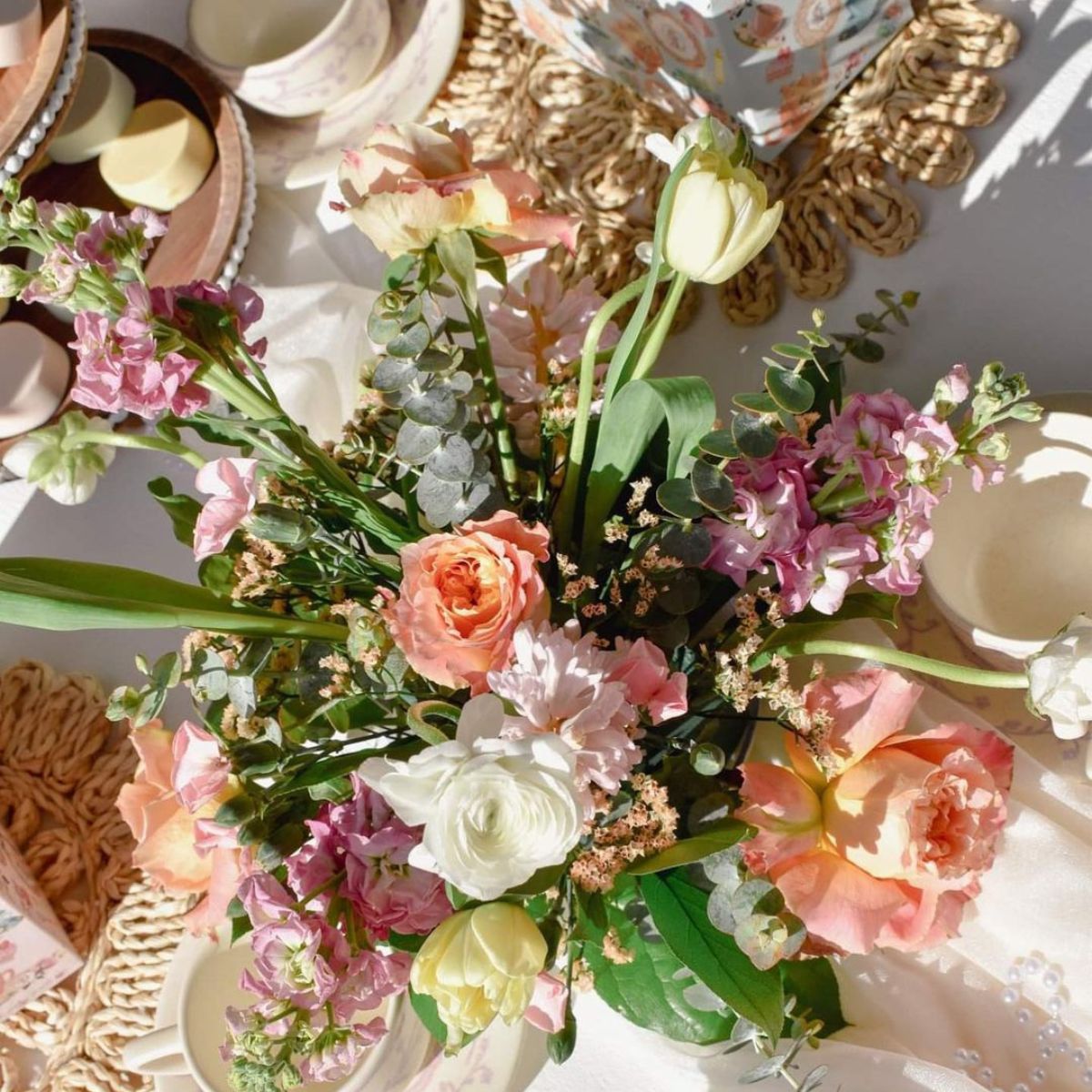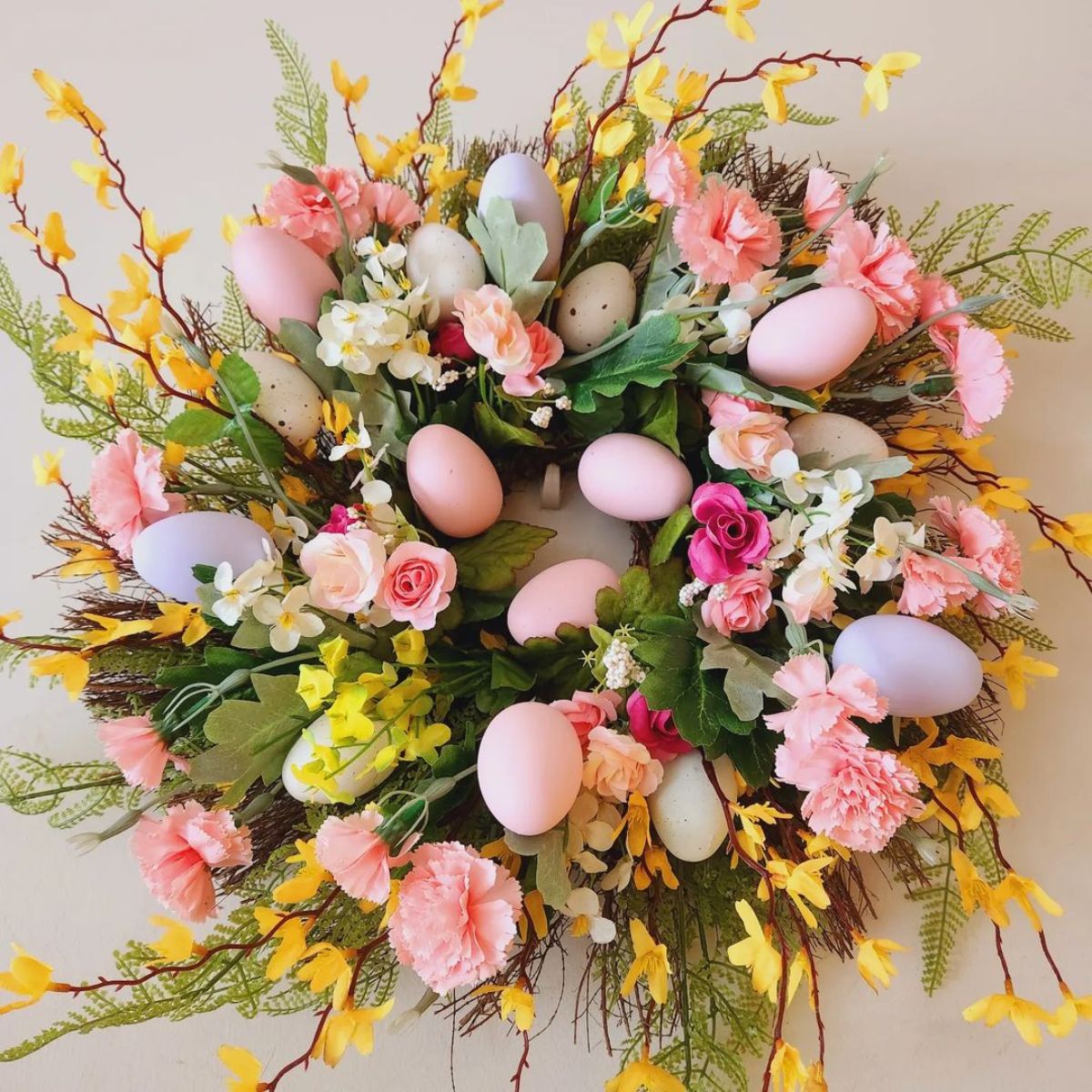 Daucus in beautiful brown vases and Pussy Willow with hanging eggs for your Easter floral arrangement. This modern, yet timeless design will be a trend that never disappears.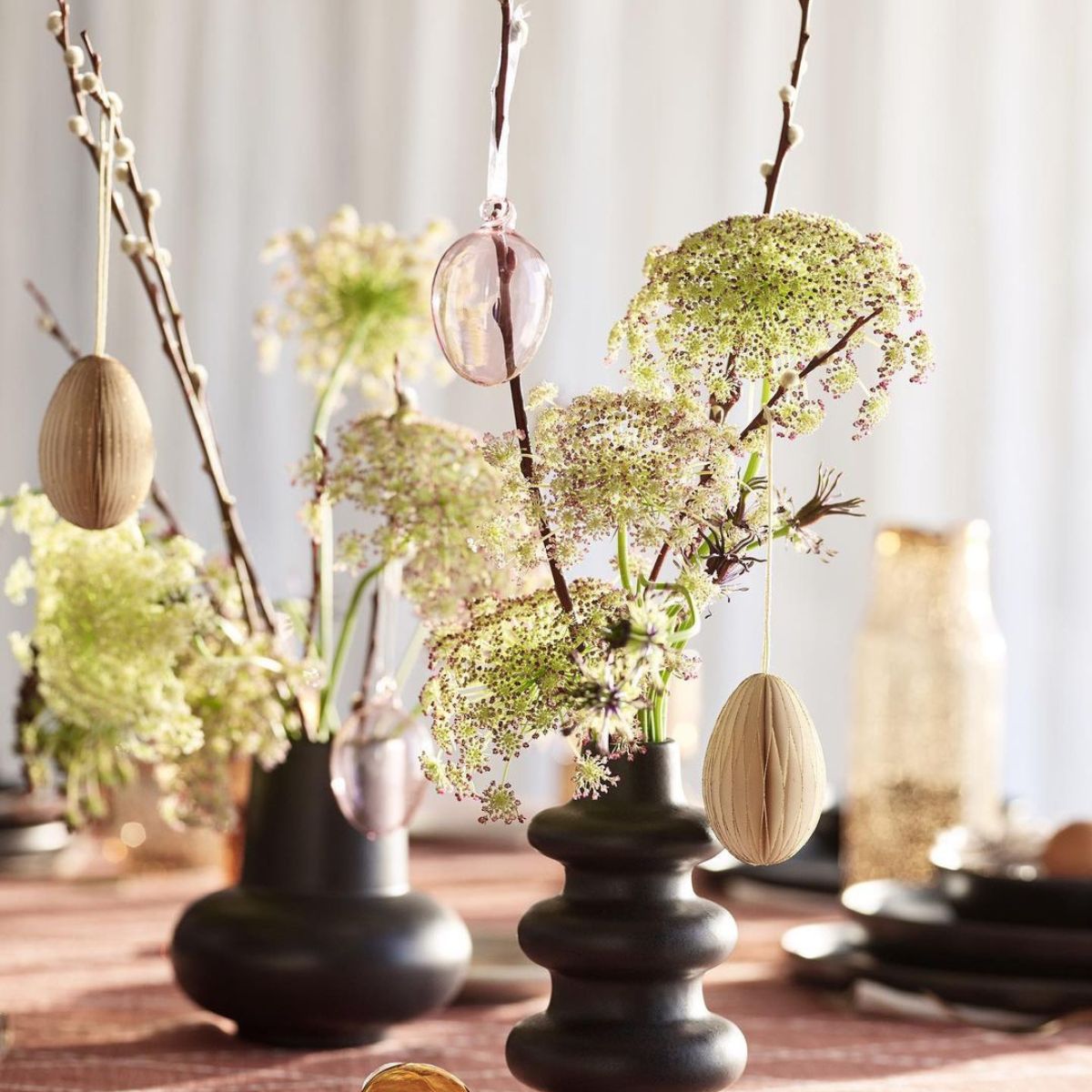 A Mix of Easter Colors and Flowers
An umbrella of spring colors and flowers. So nice as an Easter decoration. And of course for family pictures, this is a beautiful way to capture the Easter sentiment. With Tulips, Delphiniums, Asteraceae, Germinis, Campanula and so much more, this Easter umbrella is here to stay.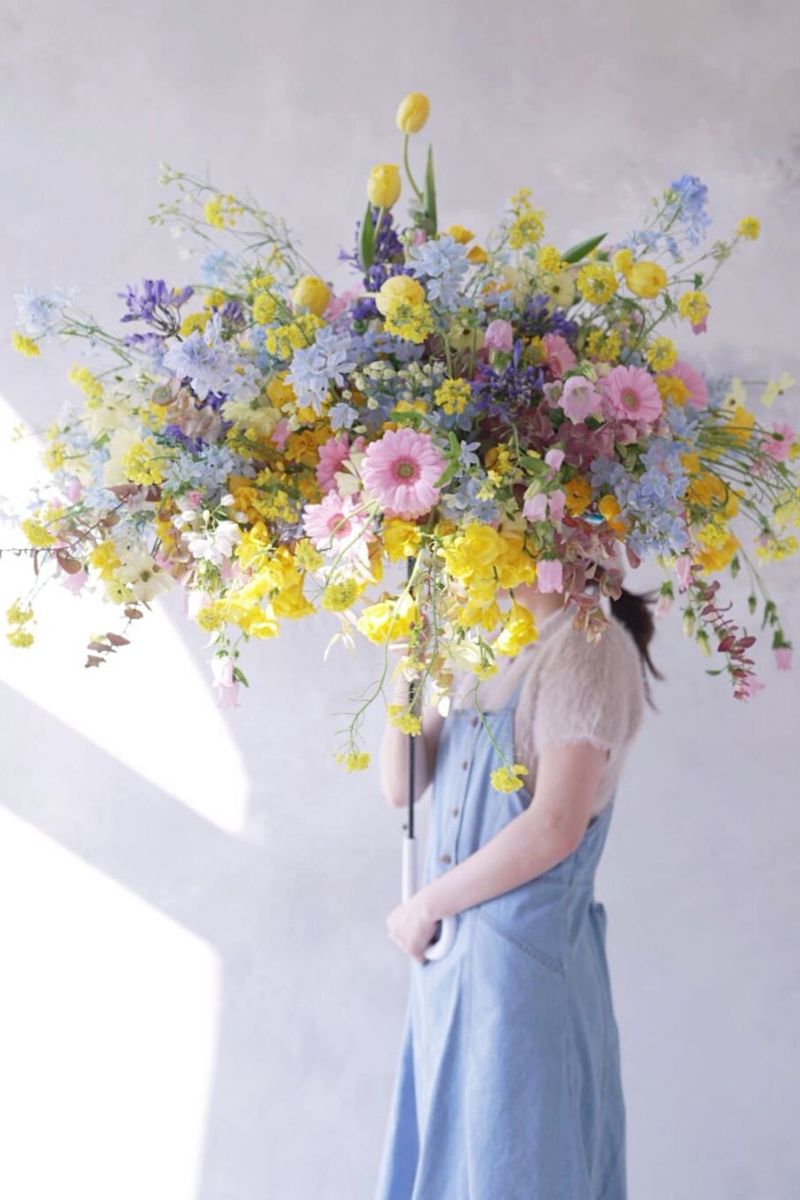 Easter Floral Art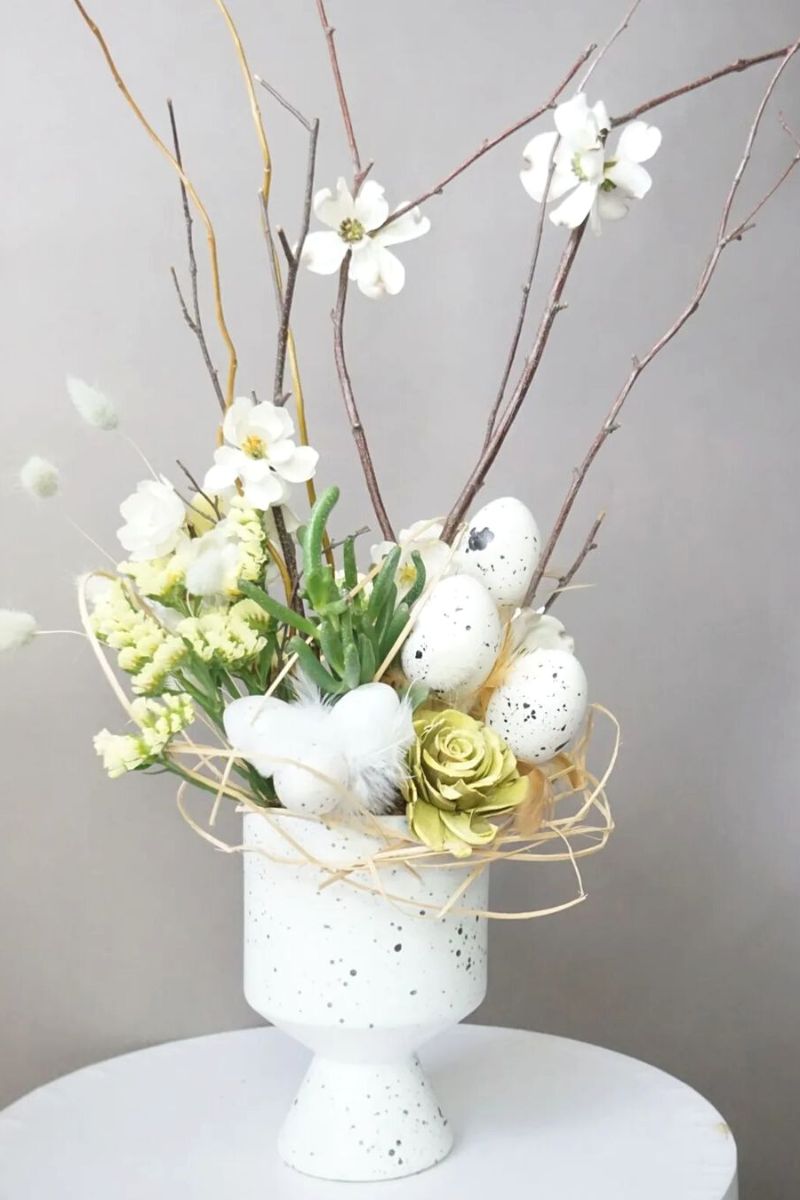 Pastel Floral Wreath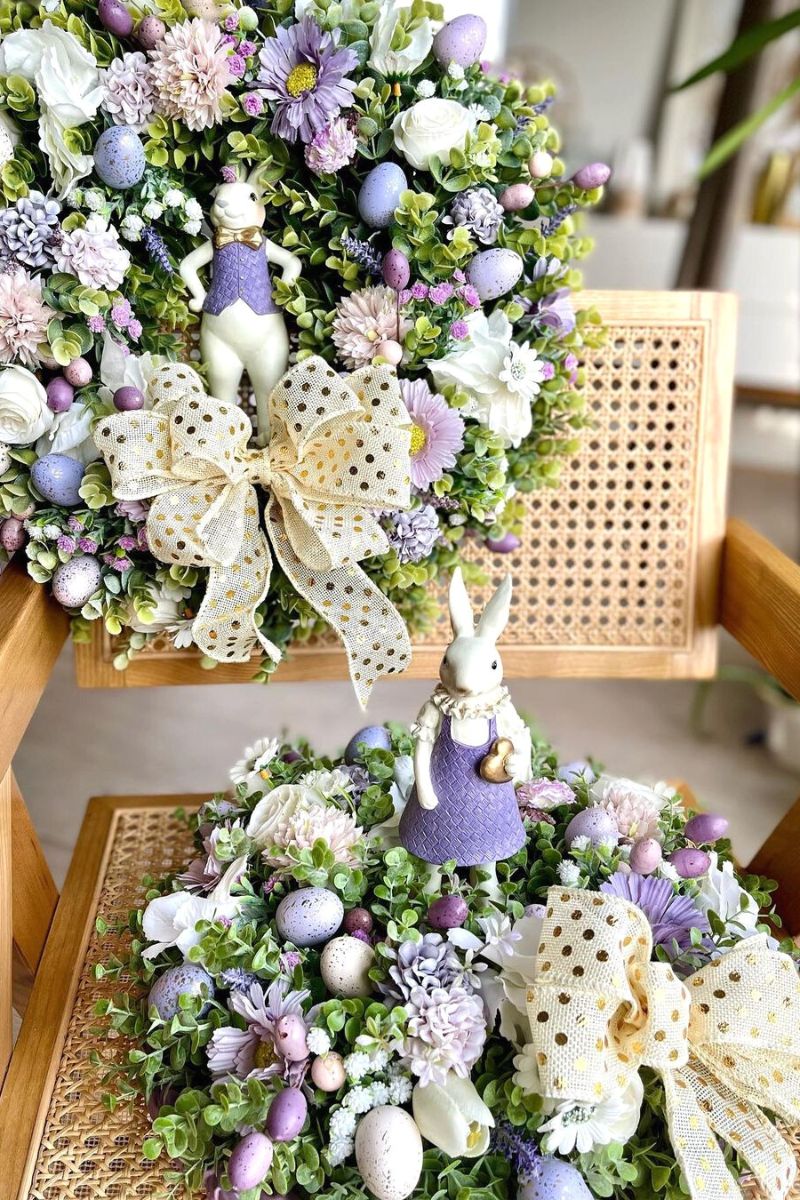 Flowery Easter Egg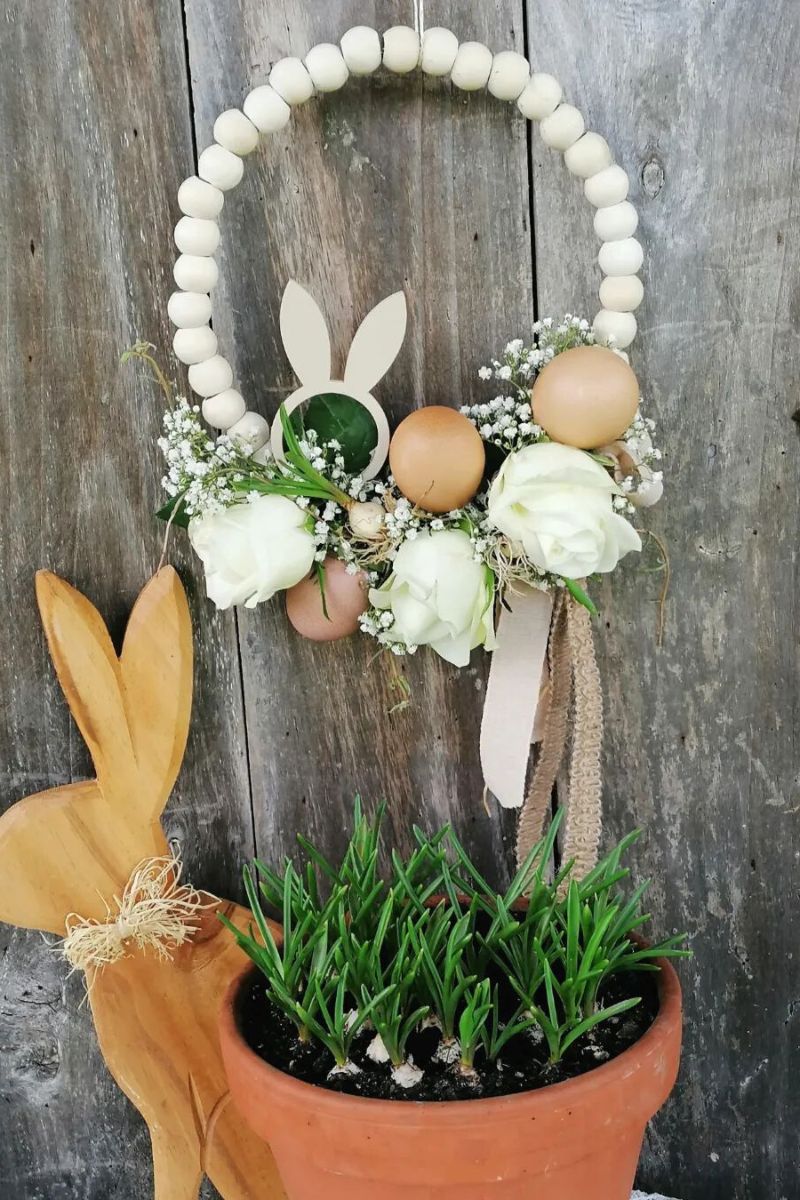 Sunny Bright Easter Arrangement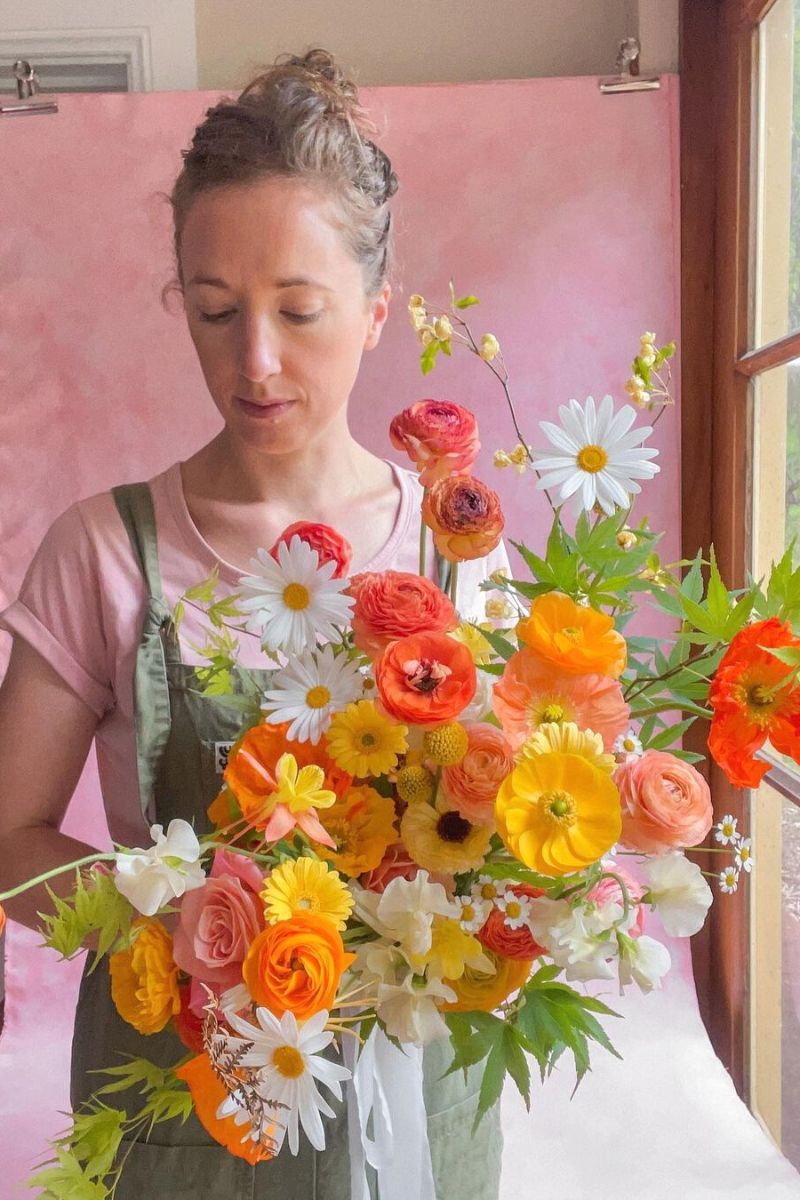 Why Are Flower Arrangements Important During Easter?
The Start Of Spring Means Wonderful Easter Flower Arrangements Will Be Seen Around
Easter is the perfect time to celebrate the start spring season. Easter is a Christian holiday that celebrates the resurrection of Jesus Christ. It is considered the most important Christian holiday and is celebrated on the first Sunday after the first full moon following the vernal equinox (usually between March 22 and April 25).
Easter is a celebration of new life, hope, and renewal. It is a time when Christians commemorate the crucifixion, death, and resurrection of Jesus Christ. This holiday is celebrated in many different ways around the world. In many Christian traditions, the Easter season includes a period of fasting, prayer, and reflection known as Lent, which lasts for 40 days leading up to Easter Sunday. Easter celebrations may also include church services, processions, feasts, and the exchange of Easter eggs and other gifts.
Of course, the holiday has religious roots that should be acknowledged, but it's also about saying goodbye to the bitter cold and snow and welcoming all that mother nature has to offer for the warmer months ahead. Lovely flowers, long brunch tables, egg hunts, and pastel colors are all part of Easter and that's why it's time to enjoy a colorful and blooming dose of Easter spring inspiration to get flowers for Easter arrangements.